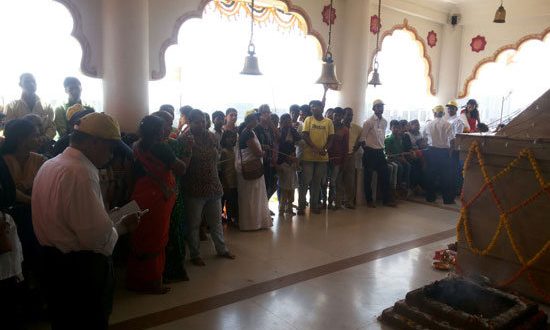 AADM Crowd management seva at Gaodevi Mandir, Andheri
Aniruddha's Academy of Disaster Management (AADM) had participated in crowd control and management seva at Gaondevi Durga Mandir, Andheri West on 22nd April, 2016 on the occasion of Hanuman Jayanti .  This was the 1st year of the seva.
A total of 30DMVs participated in this Seva.