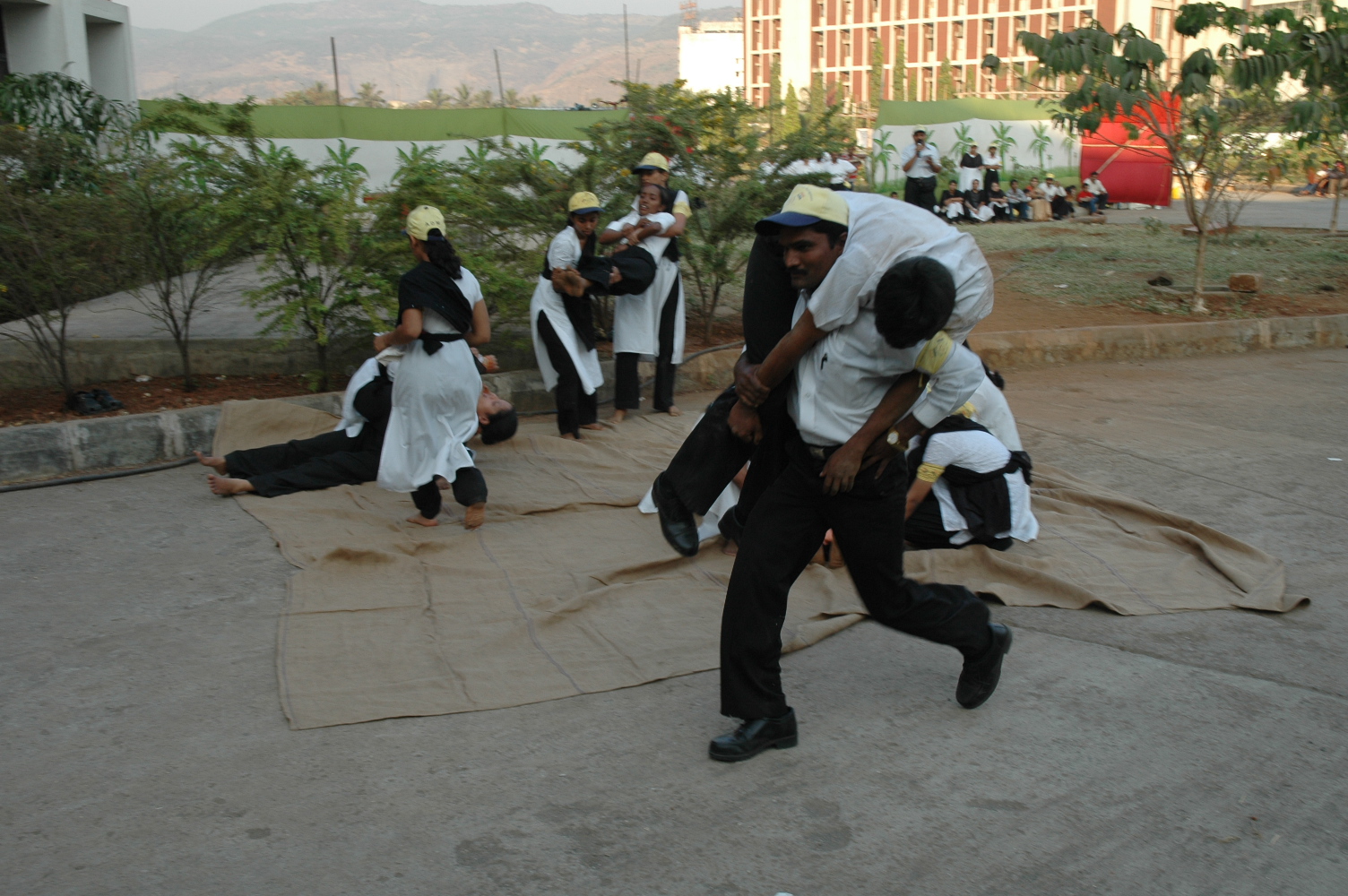 Disaster is something that one reads or hears about as a news bulletin, it is not something that strikes close to our homes, is a general attitude that most of us hold. But this outlook now has to radically change, as we have already witnessed diverse incredible natural and man-made disasters in the recent past. We cannot turn a blind eye to the evident harsh and demanding times lying ahead of us wherein there seem to be quite certain chances of experiencing wars. This hostility is not only being envisaged on international borders but also very much in our own backyards. Thus one has to fully realize the importance of disaster management as the only safety net that would help to shield not only ourselves, our family and friends but also our precious and revered motherland.
We are, in general, very responsive and mindful of the major calamities that befall on us time and again, but somehow miss out on giving importance to the preparation of the everyday minor incidents and accidents that keep happening around us. These too are forms of mini disasters that disrupt peace, calm and are a risk to the lives of the person who experiences it.
Some common examples of disasters in daily life would be the risk of an accident while walking on the road, the risk of an unexpected medical emergency while on a journey. A sudden fall from a height, an infant swallowing an object etc, there are a number of everyday mini disasters that we witness in our environment. The course emphasizes on the innovative use of everyday objects to deal with small as well as large disasters.
The rescue demonstration course creates awareness amongst the masses on the kinds of daily disasters, how to avoid these and in the eventuality of an occurrence of the same, how to calmly deal with them. This course is a curtain raiser for all the other intensive and detailed programs that the Aniruddha's Academy of Disaster Management undertakes. The entire movement of the organization to create awareness and empower the common man to deal with disasters is based on the premise of service with an embedded emotion of serving our country and fellowmen.
Course Objectives
To demonstrate to the masses the techniques, methods and strategies that would help to face, fight and win over disasters
To train on the optimum utilization of readily available resources at the time of disaster
To dispel ignorance and create awareness on steps to be taken when there is a laxity of vigil, improper and delayed communication during a time of crisis
To enumerate the importance of controlling and streamlining uproar and terror amongst the general public, as a disaster always gives birth to another self created calamity
Scope and Opportunities
Any person who undergoes this course becomes a proud and self-reliant DMV or Disaster Management Volunteer. The course trains one on the skills that could save one's own life in addition to the valuable lives of near and dear ones.
A DMV gets a certain preference, even seeking employment, as the course empowers a person to handle stress and work in teams
A trained candidate will be able to assist the local authorities in any kind of disaster situations
The training program provides tremendous mental satisfaction and an opportunity to reach out to others
Course Duration
The focus of this program is only to create awareness through conduct of mock demos of the various rescue methods. Thus, the duration of the representation varies depending upon the requirement and objectives of the receiving partner.
The duration will also be reliant on the physical infrastructure facilities available for the practical demonstration.
Course Framework / Outline
Highlighting the creative and innovative use of everyday objects like waist belts, chunnis, newspapers, etc to effectively assist in evacuation of casualties is the main framework of this program. Other techniques of rescue like usage of ropes in evacuation of casualties; categorization, first aid administration and implementation of CPCR techniques on casualties are also demonstrated during the practical exercises. All this is done keeping one fact in mind that "IN EMERGENCY, EVERY SECOND COUNTS".
Mock Drills for achieving perfection are performed as part of the program. It involves framing a disastrous situation, planning of rescue work, assigning tasks and responsibilities to various team members and finally executing the disaster management plan. AADM designs and executes Mock Drills taking into consideration various geographical and regional factors. Mock drills help DMVs to achieve discipline, confidence, and coordination. The training of AADM not only makes one quick, alert and prepared but also enhances one's observation and retention skills.
Mock Drill Program Structure:
Mock Drill is initiated by the Survey Team that surveys the place and makes the drill Plan
The use of rescue ropes, stretchers, bandages, administration of first aid, etc forms the main part of Mock Drills
Demonstration of correct and situational usage of fire extinguishers is also covered in the Mock Drills
Finally a power point presentation of the Dos' & Don'ts during natural & man made disasters is presented to all the participant
Statistics
AADM has carried out Rescue Demonstrations at following places
Employees Provident Fund Office – Bandra, Mumbai.
Nair Hospital, Mumbai Central (Mumbai).
National Cadet Corps' Annual Training Camp, Ratnagiri
Air India Limited, Mumbai
Police Stations across Maharashtra.
Pre monsoon demonstrations have been carried out at local level. One of the most successful drills has been carried out at Parel Village, which was initiated in co-operation with local people. The local authorities, municipal officers had appreciated the efforts taken by AADM to make this event a big success. This resulted in morale boosting for DMVS'
Infrastructure Requirement
Rescue demonstrations are generally held in open spaces like grounds, etc.
Course Faculty – Teaching and Support
All the lecturers and support staff members at these drills have successfully cleared the basic AADM course. Moreover detailed care is taken to select active volunteers and who have participated in real life disaster situations
For sensitive parts of the course like CPCR only qualified, competent and practicing medical professionals are selected for conducting the lectures
Participant Eligibility Criteria
Age: 18yrs or above.
Completion of AADM Basic Course
Completion of AADM Advanced Rescue Course
Regular and Skilled member of the Rescue practice team (held at the Upasana center level)
Commitment to devote time
Evaluation and Assessment
There is no Evaluation and Assessment as such. Regular and skilled members of the Rescue practice teams are given preference. One will also be informally assessed on their public presentation and confidence levels