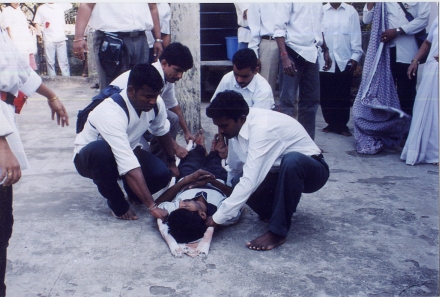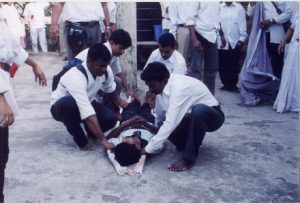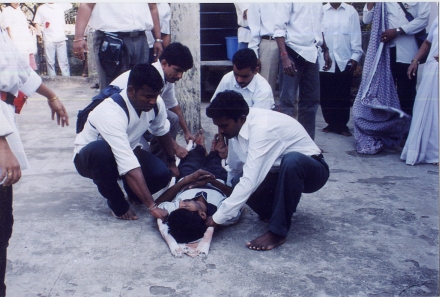 At AADM, Preparedness for disaster is an ongoing process with education and development as its key vital elements. Diverse programs are organized at various locations across Maharashtra to raise the level of disaster alertness. Simultaneously, a large number of disaster affected victims have been rescued and rehabilitated with success.
Since its inception, DMVs wearing bright yellow cap, an arm band, first aid kit, pouch around the waist, a rope line and a torch have been a symbol of relief and support during many disasters and festive events.
Over the years, AADM has achieved recognition and respect amongst the masses because of its relentless service, discipline and dedication to its object.
Developmental Initiative
AADM has been constantly designing different kinds of programs on the important subject to disseminate information on calamities across different sectors and segments of people.
The Academy has its roots in a seminar where a team of experts on various aspects of disaster were invited and a detailed study and discussion were conducted to design the framework of the program.
The most important aspect of Mental health and stability during natural disasters, man-made disasters, first-aid, rescue methods; were contemplated on by the medical experts during this brainstorming and path providing workshop.