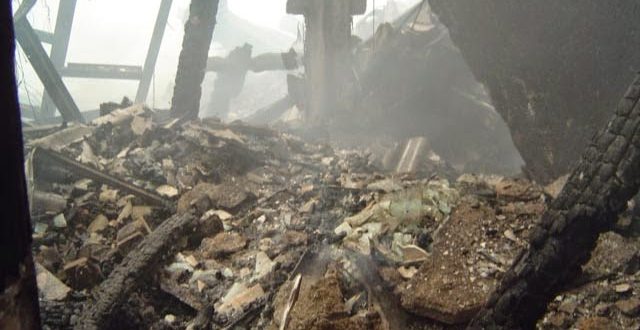 The term Disaster is not new to mankind and the strong emotion of panic and dread that it evokes is also common across all segments of society. Disaster could be either natural or created by human beings themselves, but both the categories lead to damage, hurt and wastage of precious resources.
To a large extent manmade disasters can be predicted and thus prior planning to avert the same can be implemented. But knowledge of the timing of a natural disaster is mostly out of bounds for mankind and thus takes us by surprise and shock.
As we may have observed during any disaster, that it is the common man, who immediately rushes to rescue and support in whatever capacity that is possible. Thus the participation and contribution of the common man cannot be underestimated at the time of any disaster. The AADM Basic Course is hence designed to aggregate the Energies, Resourcefulness and Positive Emotions of the masses of people who are ever present to support the affected.
The Basic Course has been designed and developed by AADM after exhaustive and painstaking research. A pilot workshop of 350 participants was conducted in the year 2002. A number of senior professionals from various academic streams addressed the workshop and finalized the course framework and program methodology.
Objectives of the course
To impart information on various kinds of disasters — natural or man-made
To impart basic skills in handling casualties
To be prepared to prevent, mitigate and respond to any disaster positively
To provide support to various governmental and non-governmental bodies
To be an alert and responsible citizen
Scope and Opportunities
An AADM certified participant can take part in the activities organised by the Sanstha (Organization)
A certified participant can also be a part of the AADM team that is invited by Municipal and other official authorities of the city
Eligibility for participation in advanced training
Empowered now to contribute to the safety of the self and society at large
Recognition in professional circles for the certificate that is obtained on successful completion of course
Course Duration
2 hour sessions for 7 days
Course Framework / Outline
 DAY 01
Providing information on:
Types of disaster
Impact and effect of various types of disasters
Preparation methods for disaster
Response techniques
Mitigation techniques
Self Assessment
Rehabilitation processes
Research conducted by AADM
DAY 02
Practical Rescue Techniques
Application of Rope / Knots, bands and hitches
Transportation of casualties using manual lifts and stretchers
Triage and first aid
DAY 03
Medical and first aid information provided by doctors
Basic First Aid knowledge required is imparted
Important subjects such as:
Triage
basic principles of first aid
Burns, Bleeding, Poisoning
Electric shock, Drowning, Injuries
Snake bite, Hypothermia etc
Cardio Pulmonary Cerebral Resuscitation (CPCR)
DAY 04
Effects of natural disasters like:
Floods, Earthquake, Landslides, Famines, Droughts and Cyclone are explained
This includes various measures to prevent, mitigate and respond in such disasters as well as Do's and Don't s
DAY 05
Effects of man-made disasters, various kinds of techniques used to participate in the rescue operations, how to maintain discipline and rest during the disaster management operations
DAY 06
NBC (Nuclear, Biological and Chemical warfare)
Basics of Nuclear, Biological and Chemical warfare
How this warfare is used for human destruction and their influence on civilians
Measures to prevent, mitigate and respond to NBC warfare and various Do's / Don't
DAY 07
Control and Communication
Effective control and communication as the key to effective Disaster Management. Control can be achieved by two factors:
Infrastructure Requirement
An average sized class room
Open space for practicals and drills
Participant Eligibility Criteria
Any person over the age of 16 years
Of stable and sound mind
Physically fit
Evaluation and Assessment
Written examination conducted wherein the participants have to attempt a multi choice paper
Followed by an oral assessment
Practical exam on rescue techniques
Immediate declaration of results
A course completion certificate is awarded to each successful candidate
A text book on disaster management is made available in English and Marathi by AADM at cost
Course Faculty – Teaching and Support (certain pre-requisites for faculty)
Faculty to have attended the intensive pre course design workshop conducted by external professionals and cleared a written examination OR to have undergone AADM Basic Course
Fully trained in vermiculture, recycling of plastic and research on techniques to combat disaster
To continue to actively participate in all the on going drills, events and programs of the Sanstha