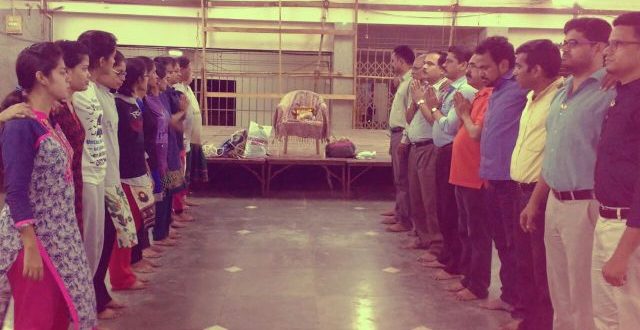 Advance rescue sessions by AADM
As natural / manmade disasters are becoming a part of day to day life, Aniruddha's Academy Of Disaster Management has organised a special advance rescue sessions for DMVs to brush up their knowledge and skills in rescue methods. This 12 weeks programme has  already started on the 17th October 2016, with an attedance of 57 DMVs. 

Additional details:
Venue:      Shri Hari Guru Gram, Bandra East.
Time:        Mondays 7.00 PM
Participants:   Those who have already undergone Basic Training Course of AADM can join.
After completing this 12 weeks of training , this CORE GROUP of trainers become eligible to further conduct training at other Aniruddha Upasana Kendras of Mumbai as well as Maharashtra.