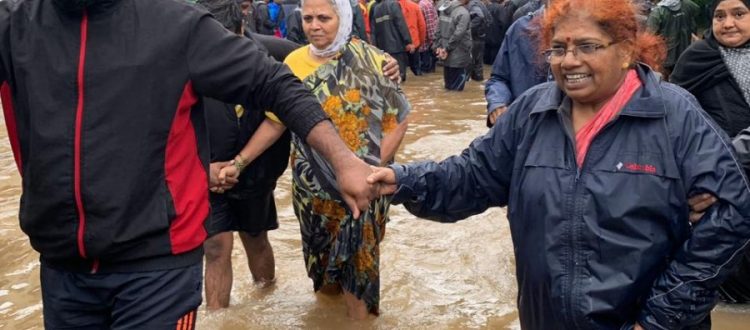 Aniruddha's Academy of Disaster Management – Rescue and Relief Seva performed during Sangli-Kolhapur deluge
More than 4 lakh people have been moved to safety by Saturday in Kolhapur and Sangli districts of Western Maharashtra as they faced unprecedented deluge. The districts of Satara, Pune and Solapur are also hit with the flood in addition to these two districts. 769 villages in the 69 talukas spread across these five districts have been severely hit by deluge drowning within it the world of many families. The disaster has led to an acute shortage of food and water. The Indian Army, Navy and NDRF together with local administration, have undertaken rescue work in the districts. Along with these agencies, the 'Aniruddha's Academy of Disaster Management' (AADM) is playing a valuable role in the rescue and relief seva.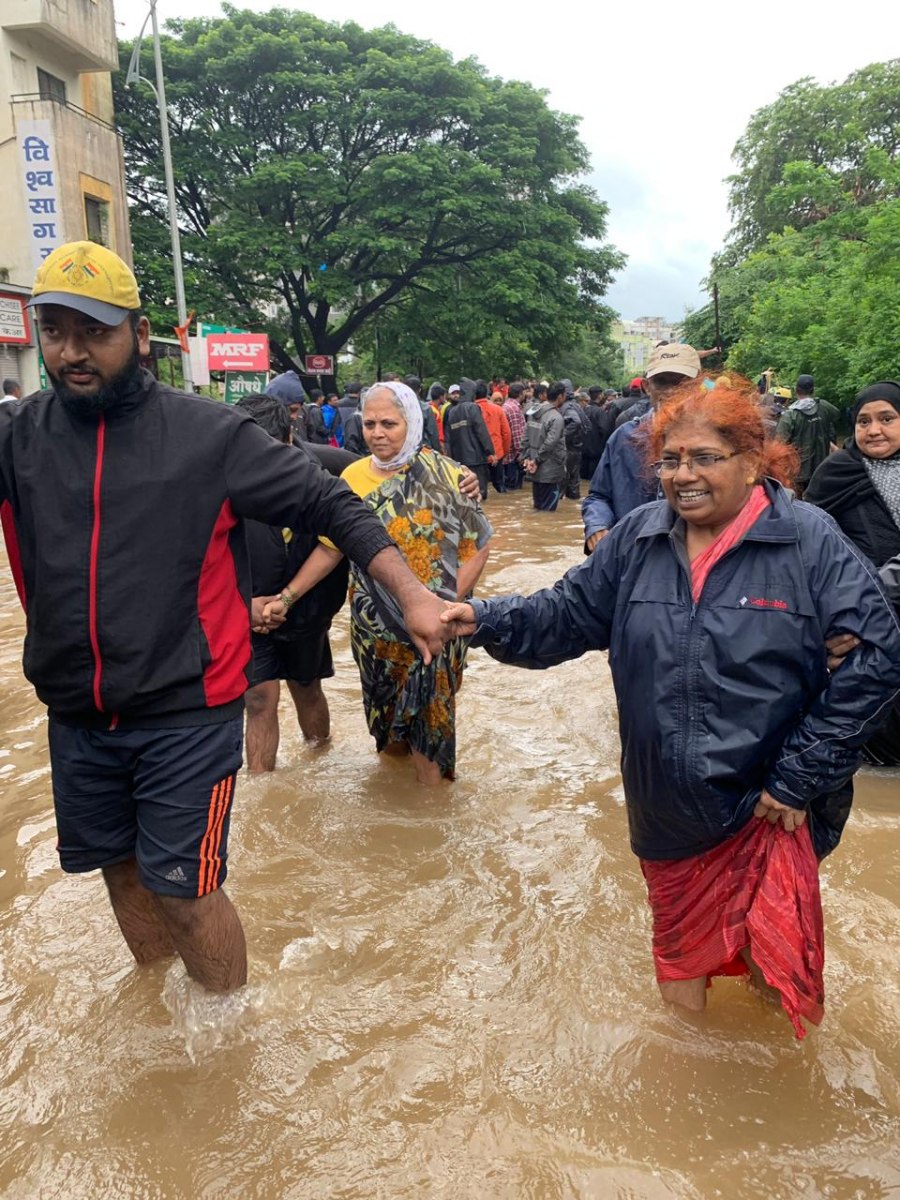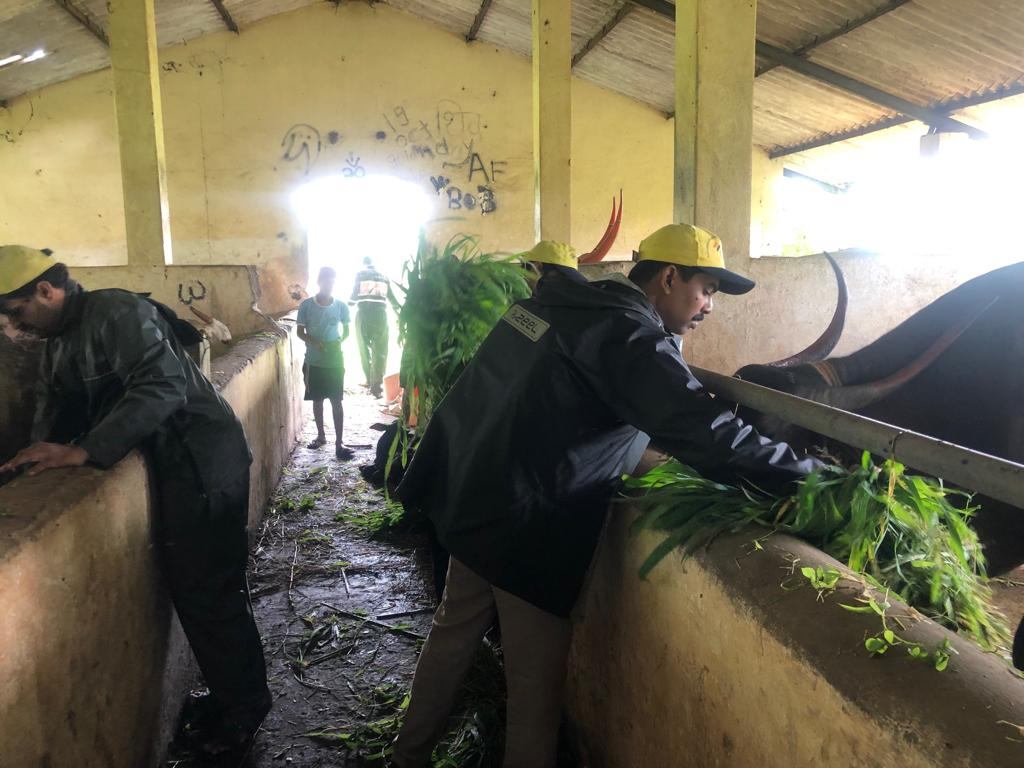 Apart from rescue, the trained volunteer 'DMVs' of the 'AADM' are immensely aiding the work of supplying relief material to the flood-affected people. Besides rescuing those stuck in flood in some areas by using rafts, the DMVs are also performing the crucial work of 'crowd control' with the help of the police and the local authorities. The DMVs are also helping numerous families in moving their household items. The work is being done in coordination with the police authorities. The DMVs even safely evacuated the police personnel as the Sangli jail got inundated.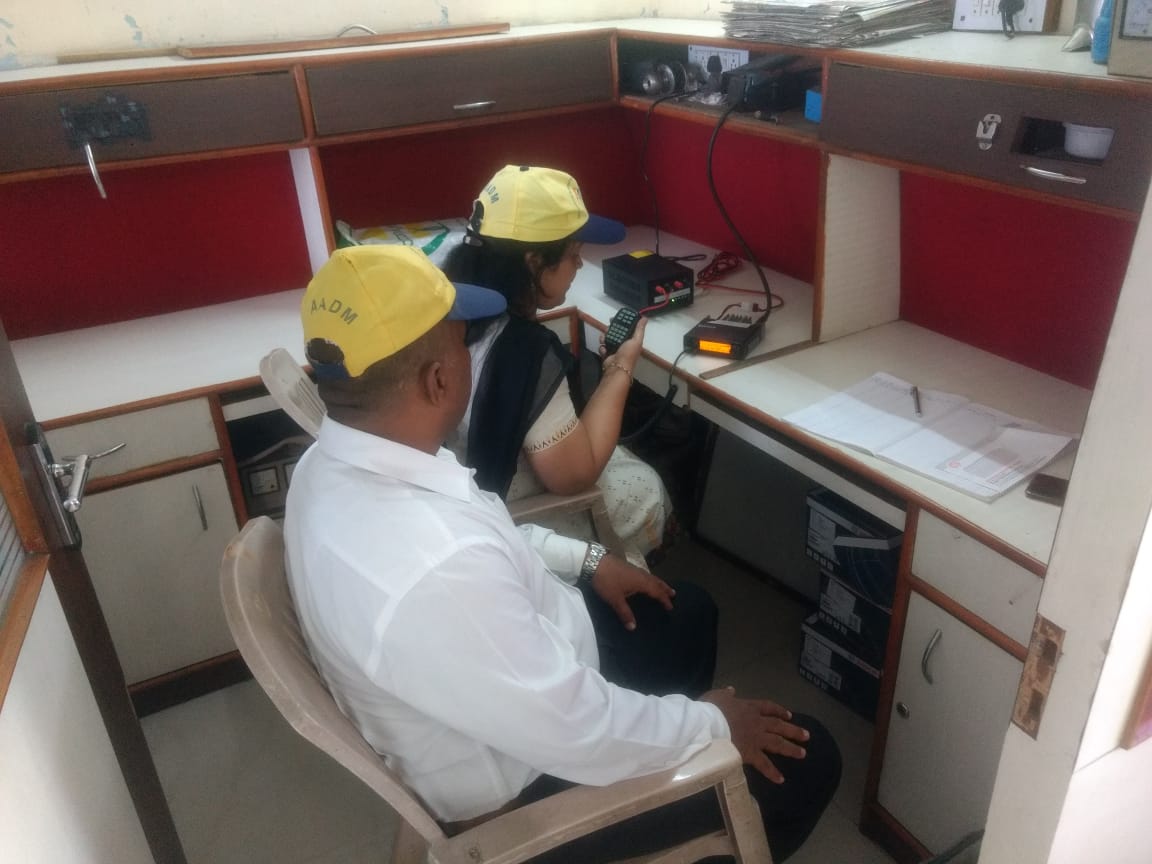 The Ham Radio (Amateur Radio) helped the DMVs immensely as they carried out the rescue and relief work. During the time when there was no mobile connectivity and the power supply was out, it was the Ham Radio that the licensed DMVs used to coordinate within themselves as they went about the relief work.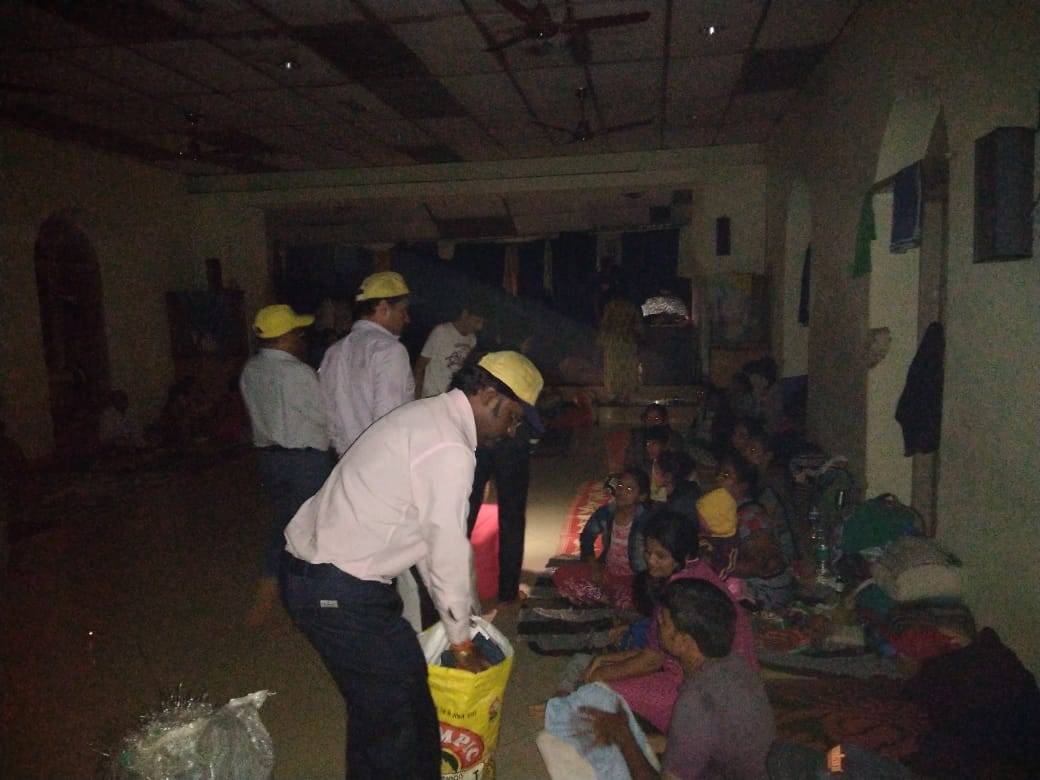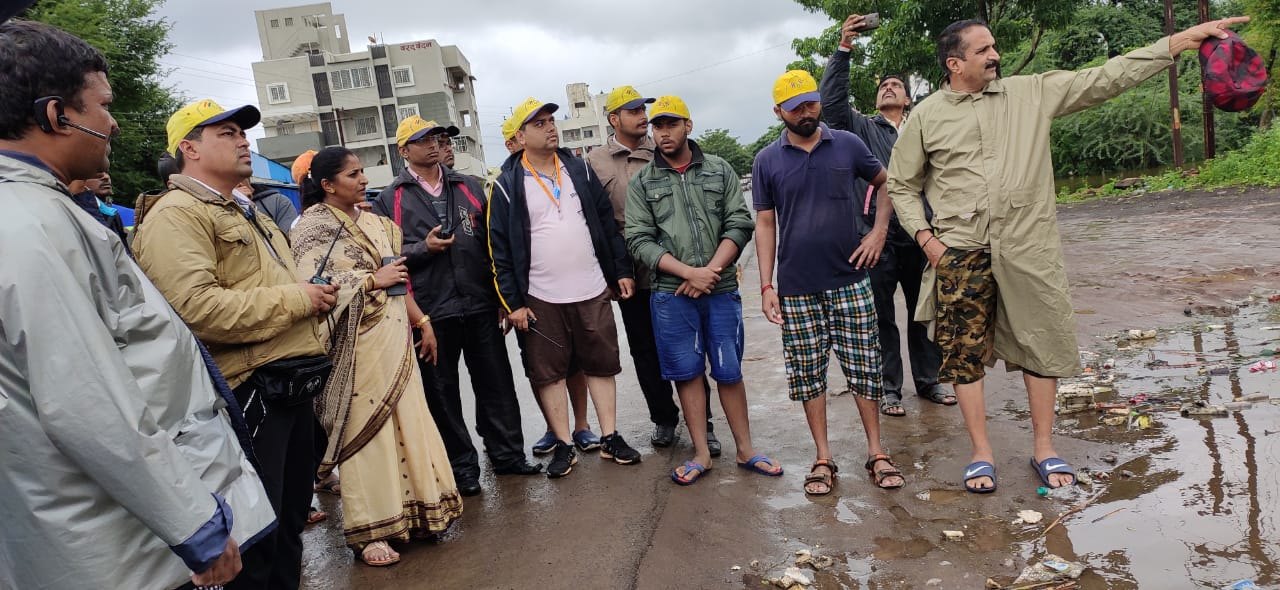 The 'Aniruddha's Academy of Disaster Management' provided the needy with clean water, food, clothes and grains. The DMVs in Karad and the adjoining areas also participated in the relief work. On receiving the information of 500 truckers being stuck on the National Highway 4 for two days, it was within just an hour that the 'DMVs' of the 'Aniruddha's Academy of Disaster Management' made arrangements for their meals.
Taking into consideration the prevailing flood situation and the caution issued by the Meteorological Department, the Disaster Management Department of the Pimpri-Chinchwad Municipal Corporation requested the 'Aniruddha's Academy of Disaster Management' to set-up Ham stations at three locations. Accordingly, trained 'DMVs' established makeshift Ham Radio stations at the Corporation Office, the Fire Brigade and the Police headquarters.
Also, food and clothes were distributed among the affected people housed at the relief camps at Kolhapur and Sangli. This included the clothing for children, women as well as blankets. Moreover, fodder for cattle in the flood-affected areas was also disturbed.