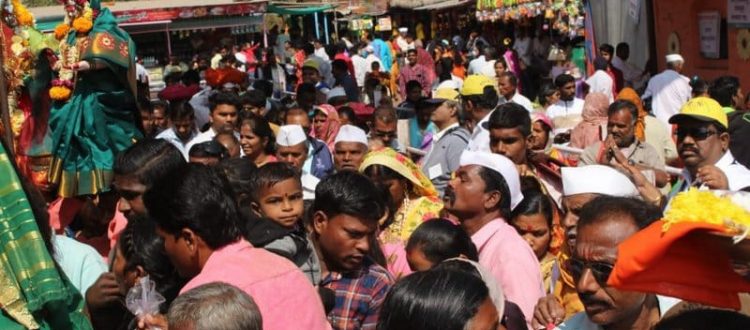 Hari Om,
At the request of the Wai Collectorate Office and Mandhardevi Trust authorities, Aniruddha's Academy of Disaster Management deployed Disaster Management Volunteers for performing Devotional Service in Disaster Management, and Crowd control during Mandhardevi Yatra on 20th and 21st Jan 2019 at Wai, Satara. 
The Devotional Service (seva) was performed in 2 shifts i.e. 6.30am to 3.00pm and 2.00pm to 10.00pm. Total 244 DMVs from Mumbai, Pune, Satara, Sangli, Phaltan, 
Bhade, Kolki, Jalna and Wai Aniruddha Upasana Centers participated in the activity. 
Thousands of devotees thronged to pay obeisance to the Goddess Kalubai, and all of them could seek Darshan of their goddess in a very smooth and disciplined manner.
The Police Authorities of Wai Police station and Mandhardevi Trust appreciated AADM's prompt and continuous support and the efforts of the DMVs.