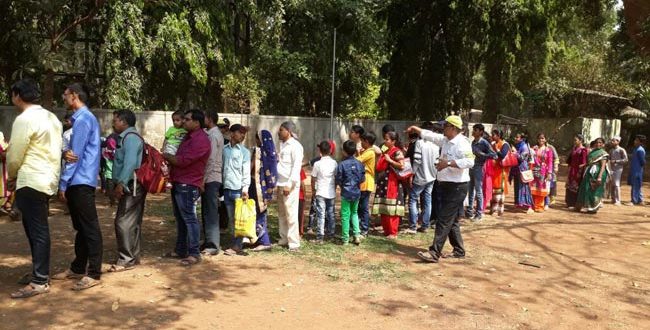 Penguin Viewing Gallery – Crowd Management Seva, Mumbai
The Veermata  Jijabai  Udyan has been updated  recently and with the inclusion of penguins from Australia , the zoo has been made attractive and tourist friendly. The zoo would be expecting a crowd of 25,000 tourists   per day on Saturdays, Sundays and holidays from late March, April and May during  the school holidays. To manage this crowd in a disciplined way , the MCGB requires 50 volunteers per day from 9am to 6pm.
To effectively manage such a huge crowd, Mr Sudhir  Naik , Dy Commissioner of MCGB  approached Aniruddha's Academy of Disaster Management to seek trained DMVs to perform crowd management and crowd control at the Zoo from March 2017.
AADM also accepted the invitation by Mr. Naik and began deploying trained DMVs at the  Veermata Jijabai Udyan from 25th March 2017 onwards.
More than hundred DMVs have so far   conducted this seva by effectively managing a  sea of people coming to see the penguins at the  Veermata Jijabai Udyan.