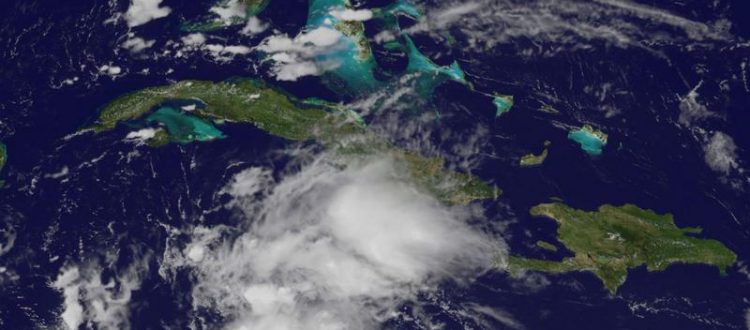 ​HAM radio commuication in Disasters (with a special reference to EARL Tropical Cyclone in Central America)
Today, with sophisticated tablet computers and smart phones, diverse social networking sites floating around the internet, getting in touch with friends and dear ones seems rather simple and convenient. But imagine a day when all terrestrial communications are snapped in a blink of an eye by a powerful earthquake ! What  then ?That  is the time when an 
amateur or Ham radio comes in handy.Ham radio is regarded as a lifeline during times of need.
As Nepal was coping with the aftermath of the 7.9 magnitude earthquake last year, which had devastated all the communication lines, it was a small Mumbai based group of ham radio operators who quietly played a crucial role in bridging the communication gap between the government aid agencies and the quake affected villages in remote areas.
As recent as ten days back, in Central America, when the tropical cyclone ' Earl ' affected the countries of Guatemala, Honduras, Mexico and Belize, it was the little wonder Ham 
which played an important role in assisting the communities by setting up an independent channel of communication.
International Amateur Radio Union (IARU ) Region 2 had requested that attention be drawn to the designated frequencies used by nets in North and Central America to track and deal with the consequences of these severe weather events. Radio Amateurs in Region 2 played their part in gathering and distributing information for the weather and emergency services.
The Belize Amateur Radio Club ( BARC ) actively followed the movement of Tropical Storm Earl as it was making its way across the Caribbean Sea towards Belize. BARC announced emergency communication frequencies that its members would be using to relay emergency messages within Belize. They were also prepared to seek assistance by making external contacts on internationally allocated ham radio frequencies.
To those who are actively involved in rescue and disaster operations, Ham radio is a  technology that use radio waves to communicate without the use of any mobile network, SIM card or telephone line. Ham radios are more like walkie- talkies used for intra-city communication, but are more powerful in their range of accessibility. Recently they are upgraded to exchange not only audio messages but also images and text messages.
Today, there are 20,000 ham radio operators in India, 400 in Maharashtra, out of which 150 are in Mumbai.
It is interesting to note that Ham radio operators were the first to report the tsunami caused after the Indian Ocean earthquake in 2004 to the Indian Government. They were active during the earthquake of Bhuj in 2001,as also in Mumbai floods (after cloud burst )on 26th July 2005.
Ham radio is an important package in a disaster management kit.