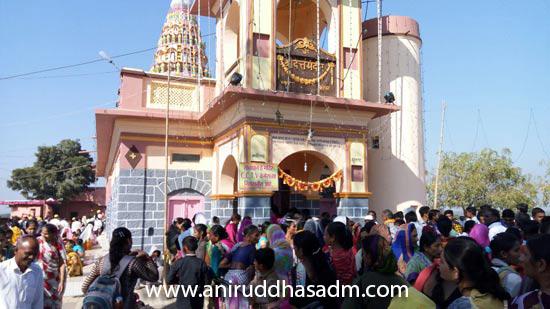 Dattajayanti Seva performed by AADM at DattaMandir, Sarangkheda, Nandurbar.
On 13th December 2016 i.e. on the event of Dattajayanti, DMVs from the Aniruddha's Academy Of Disaster Management participated in a crowd management seva at the Datta Mandir in Sarangkheda.
In all, 30 DMVs (17 male + 13 female ) participated in the seva. These DMVs were from 5 different Aniruddha's Upasana Centres of Nandurbar.
There are 2 additional days of seva under the auspicies of Dattajayanti on 16th and 17th December 2016, when more DMVs of AADM will participate for crowd management.