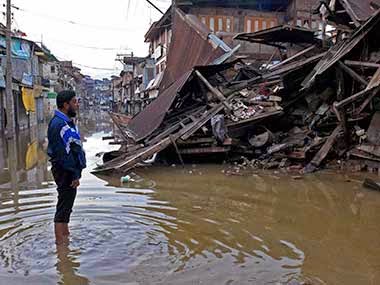 The Jammu and Kashmir Government on Sunday night (29.03.2015) sounded an alert after water level in the Jhelum continued to rise due to incessant rains that have been lashing the Kashmir Valley for the entire Sunday.
Flash floods triggered by incessant rain have damaged  over 80 structures, including residential homes, school buildings and other structures besides snapping road connectivity in the Kashmir Valley, as informed by  J & K authorities.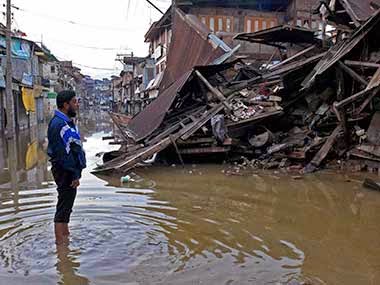 A government spokesman said that people living on the banks of the Jhelum have been asked to remain alert and vigilant. Old persons and children have also been advised to move to safer places or camps that have been established in the Valley. 
Officials said floodwater from the Ferozpora Nallah had entered several villages in North Kashmir.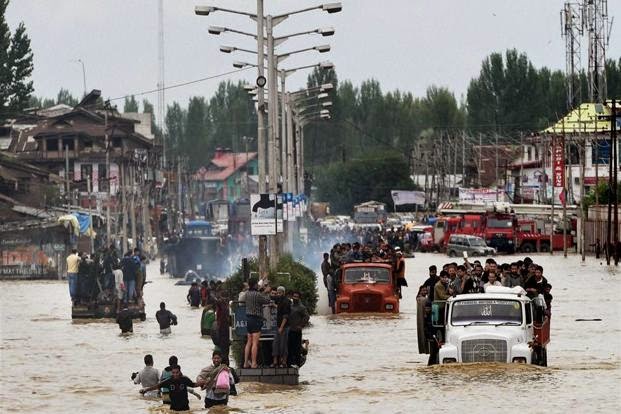 So far 2 teams of NDRF have been deployed. The Meteorological Department has forecasted continuous rain till April 4, causing concern.
Reference :-
http://www.dailykashmirimages.com/news-met-predicts-snow-rainfall-issues-landslides-flash-flood-warning-75405.aspx#sthash.G4ogfGcu.dpuf
http://www.thehindu.com/news/national/other-states/flood-alert-sounded-in-kashmir-valley/article7046197.ece
http://www.firstpost.com/india/flash-floods-kashmir-damage-homes-snaproad-connectivity-2178959.html