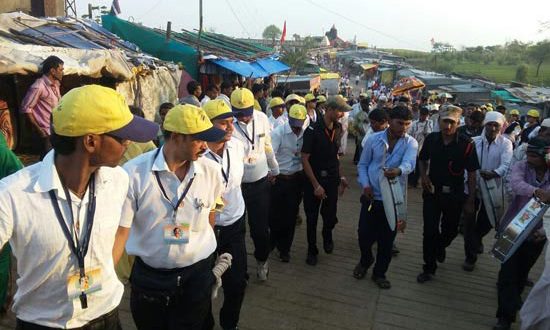 Navratri Seva at Saptashrugi Devi at Vani , Nashik.
Since 2004, AADM has been offering Crowd Management Seva for Navratri at the Saptashrungi Devi Temple at Vani, Nashik.
This year 300 DMVs participated in a 3 day seva in 2 shifts. The DMVs were wellspread about from the Paheli Payari ( 1st Step ) of the Fort to the Gabhara area, towards the lake parking area and the exit.