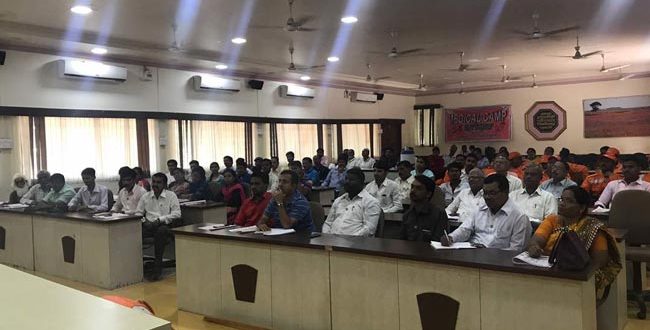 NDRF Team organises Advanced Disaster Training Session for AADM​
As Aniruddha's Academy of Disaster Management ( AADM ), has been rendering noteworthy services in the Satara District for the past several years it has established an excellent rapport with the Government and other agencies. Some of the services conducted by AADM at Satara are :
1. Mandharadevi seva
2. Sajjangadh  seva
3. Ramnavami Utsav.
4. Palkhi seva at Lonand
5  Shree Kshetra Mahableshwar seva
As a token of its appreciation towards AADM, for its  worthwhile contribution and timely assistance , the National Disaster Response Force ( NDRF ), at Satara District  organised an advanced disaster training programme for the AADM's Disaster Management Volunteers ( DMVs). 
Knowledge inputs  and practical training were given in the following areas:
1. CPR
2. Fire, types of fire, its management.
3. Snakebites –First Aid and the necessary precautions to be taken.
4. Road accidents & First Aid to Victims
5. Traffic Rules , Regulations & Control. 
A team of 25 people with Mr Ravindra Patil at its head attended the sessions from NDRF. Mr Devidas Tamahne from Satara District Disaster Management Cell was also present. 
70 DMVs from AADM attended the Course.