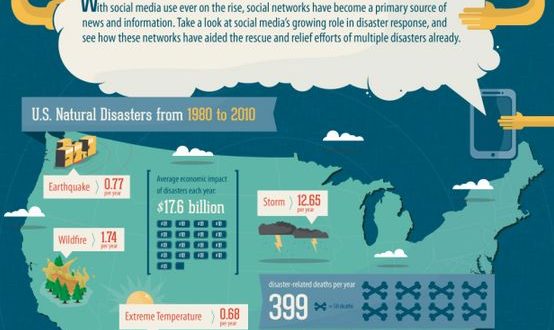 Role of Social Media in Natural Disasters
Social Media has redefined and revolutionized communication during natural disasters.In times of natural disasters, people tend to use social media for several reasons – to check on family and friends, seek support, gather news about the magnitude of the disaster, daily updates on safe locations and food & water supplies etc.Apart from improving rescue and relief operations, people can also use social networking sites to send donations.
Today we have a two-way street—residents and people in general are informed about hazards on a real time basis and emergency managers receive immediate feedback on the consequences of a disaster. Twitter Alerts provide an opportunity to get information directly from trusted sources.
During the 2014 Kashmir floods, an automated SOS service was introduced after the army and Twitter collaborated for rescue operations. This is consideredas one of the largest after-disaster campaigns in the recent past. Facebook , in times of disasters and attacks, enables users close to the site of the disaster to mark themselves safe and notify their friends. Besides this, Safety Check also urges other users to indicate when people they know are safe. 
The US-based Federal Emergency Management Agency (FEMA) stated in its 2013 National Preparedness Report that during and after Hurricane Sandy, users sent more than 20 million Sandy-related Twitter posts with the help of broadband networks. 
New Jersey's largest utility company, PSE&G, said that during Sandy they updated their Twitter feeds and used them to send information about the daily locations of their tents and generators.
Thus, the creative use of social mediahas helped save several lives.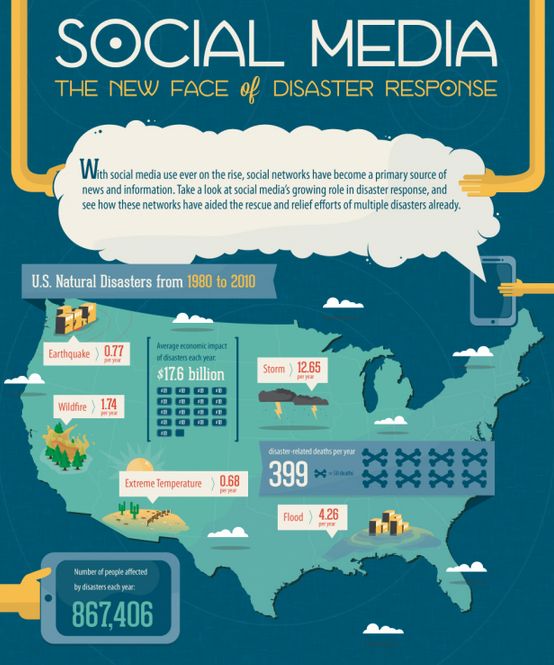 Reference Links:-
http://www.downtoearth.org.in/blog/how-people-turn-to-social-media-during-natural-disasters-49587