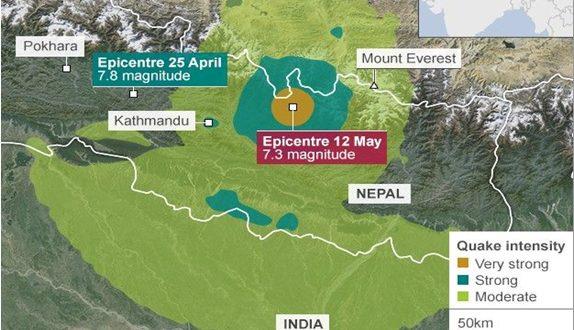 Shocked by Indian quake damage, ex-bricklayer makes disaster-proof buildings her mission
The shocking human toll of over 20,000 in the 2001 earthquake in Gujarat in India, inspired Elizabeth Hausler with the vision to use her skills learnt working as a bricklayer (she went on to study engineering), into a career helping thousands of people to rebuild their homes after disasters.
"Most people died because their house collapsed on them. It's not the earthquake that kills people; it's a poorly built building. "Hausler stated. Many homeowners were frustrated with the aid housing being built after the quake, designed without their inputs, which she regards as crucial.
'Build Change', founded by her in  2004, works with homeowners, governments, local engineers, architects and builders to design and construct low-cost, earthquake-resistant housing in keeping with local cultures and traditions. Working in countries China, Haiti, Nepal, Philippines, Indonesia, Haiti, Columbia, Guatemala, it has erected more than 48,000 disaster-resistant buildings for 245,000 people, trained some 25,000 workers and created 12,000 jobs.
Even though this has been widely recognized, only 40 cents in every $100 of development aid is spent on preparing for disasters and making them less likely to happen, according to the World Disasters Report 2016 by the International Federation of Red Cross and Red Crescent Societies (IFRC).
"The reality of the disaster/aid world is, it's a lot easier to raise money after a disaster, after a house collapsed, and sadly people have been injured or killed," Hausler said. Basic measures, such as installing a ring beam, reinforcing walls with concrete and tying down the roof, are simple but effective ways to save lives.  For every $1 invested in prevention, $7 is saved in rebuilding and construction costs.
Elizabeth Hausler was named the winner of the $1.25 million Skoll Award for Social Entrepreneurship.
Links :  http://www.reuters.com/article/us-global-disasters-housing-idUSKBN17624L