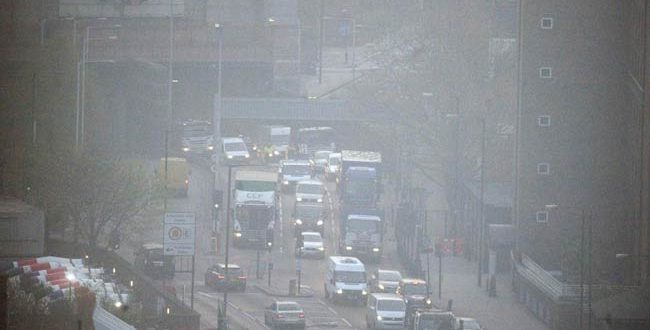 World's First Ultra-low Emissions Zone (Ulez) Planned with New Daily Charges for Swathes of London
The Mayor of London, Sadiq Khan announced plans to introduce daily charge in Central London (additional to congestion charge) for the most polluting road vehicles from April 2019. The heavily polluting buses, coaches and lorries will be affected London wide in 2020. Further expansion of the Ultra-low emission zone (Ulez) will include inner circular route around London for cars, vans, minibuses and motorbikes in 2021.   
He called for matching strong action from the government – vehicle scrappage fund, reform fiscal incentives like vehicle excise duty and a powerful new Clean Air Act – to fight the lethal London smog. In 2014, the percentage deaths from manmade PM 2.5 varied from 8.3 and 7 % for inner boroughs to 5.5 % the outer boroughs of London.
Many have welcomed his proposals but there is also criticism of his decision not to ban all diesel vehicles, as in Paris and Madrid.  There is also concern of the financial implications. Colin Stanbridge, Chief Executive of the London Chamber of Commerce, said: "We agree that it is important to reduce emissions, but we are also concerned about the financial impact on small business."
Links:

http://www.standard.co.uk/news/london/sadiq-khan-plans-world-s-first-ultralow-emissions-zone-with-new-daily-charges-for-swathes-of-london-a3506561.html