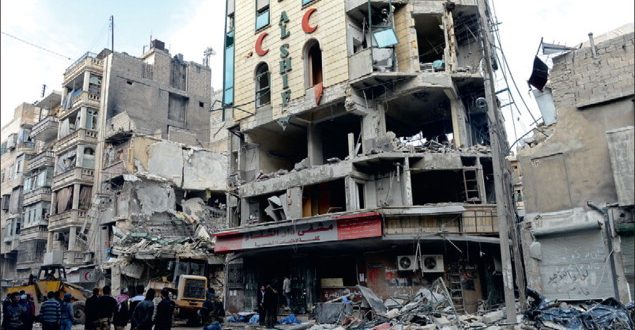 Syria Conflict, A Worst Humanitarian (Man Made) Disaster
Part 1
The Syrian conflict is now ranked as the worst humanitarian crisis in decades with the largest ever number of people affected from a single conflict since World War 2. The magnitude of human suffering and public health catastrophe is overwhelming.
The Government of President Assad and the rebel forces are engaged in bitter fighting on the ground. The Russians and the Americans have taken opposing sides, with the countries in the region and the western world polarized around them. Our world has become further unsafe by the internationalization of the conflict. And by providing lethal assistance to the warring factions, the local misery has been exponentially increased. The conflict is beset with claims and counter-claims with no concrete solution in sight.
It  is the civilians who are the main victims of this man leashed disaster, with an entire generation of children deprived of their basic human right to live, learn and be protected for tomorrow's  society.
The situation is deteriorating with intensified fighting, high levels of violence and major human rights abuses being committed by all parties. The situation in and around Aleppo city is particularly dramatic.
Links :
http://www.news.com.au/national/breaking-news/syria-worst-humanitarian-disaster-in-yrs/news-story/6d18aa7186729eabef63915002f7c1d5
http://www.thelancet.com/journals/lancet/article/PIIS0140-6736(13)61421-X/fulltext?rss%3Dyes
https://ec.europa.eu/echo/files/aid/countries/factsheets/syria_en.pdf