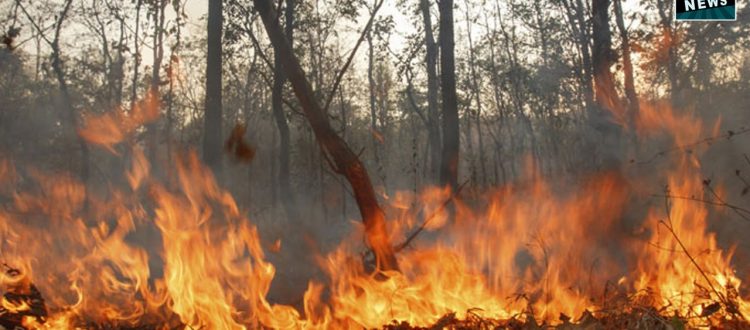 After Uttarakhand, wildfire engulfs forests in Jammu & Kashmir
After creating massive havoc in Uttarakhand, a wildfire has now engulfed the state of Jammu & Kashmir in the Rajouri district. Earlier forest fires in Uttarakhand and Himachal Pradesh had destroyed over 2000 hectares of forest area in Uttarakhand.
The fire that broke out in Bathuni and Doongi areas of Jammu and Nowshera Forest Division in Rajouri district of Kashmir continues to rage on. Similarly fire engulfed forest area in compartment number 59 and 60 in village Panjgrain of Rajouri in similar circumstances damaging forest cover in large areas. It is also reported that 12 new places in the forests of Patiyud, Dashala, Anandpur villages, around 20 to 25 kilometre from Shimla town, have been under the grip of forest fire over the last few days. The raging fires have claimed at least seven lives in Uttarakhand till now.
As per the details, some locals of Sawni village set bushes on fire in their personal land which soon spread and engulfed the nearby forest range. Efforts are on to douse the fire and bring the situation under control. The Centre has also deployed three MI-17 helicopters of the Indian Air Force along with state police, State Disaster Response Force (SDRF), forest staff, home guards and local volunteers to battle the forest fire.
Though the fire was brought under control as Forest department started the operation in morning hours, it resurfaced in forests near BGSB University in the evening hours due to the adverse climate and engulfed several kanals of forest land. A joint operation was started by firefighting team of forest department and university officials and services of fire tenders were also pressed in. Two IAF Mi-17 helicopters were pressed into service to battle wildfires on the Trikuta Hills near the Mata Vaishno Devi shrine in Jammu and Kashmir to assist the paramilitary forces and the fire service engaged in battling the leaping flames over the past few days. Sources said around 15 to 20 thousand liters of water from the Salal hydro project in Reasi was used to control the fire and thus, 40% of the forest fire on Trikuta hill has been controlled. Meanwhile, another forest fire broke out in the Uttarkashi area of Uttarakhand. A total of 159 hectares of land has been affected so far.
The home minister Mr.  Rajnath Singh has reviewed the situation and also spoken with Uttarakhand governor Mr. K. K. Paul on the phone and assured him of providing all necessary assistance to control the fire. "So far over 330 cases have been reported across the state, damaging property worth Rs 25 lakh," said Principal Chief Conservator of Forest (PCCF) Mr. Vasudeva. According to reports, around 22% covering 8,267 sq km of the total forest area in the state is fire prone. A majority of fire incidents are reported from the pine forests during summers every year when pine trees shed their dry needles, which are highly inflammable.
Himachal Pradesh chief minister Mr. Virbhadra Singh has said that a rise in temperature was the reason behind the fire in Shimla rural forest division, which has left over 50 hectares of forest land destroyed. It is a vicious circle that the rise in temperature leads to wildfires and number of forest land gets destroyed which in turn creates a major environment related issues like air, water and all sorts of pollution and intense heat giving rise in temperature. Amid continuous dry spell, wildfire reoccurred in various forest divisions of this border district damaging vegetation over several kanals of Forest land. In the past few month, fires have broken out in more than 1200 places and more than 1900 hectares of forest have been affected, the Environment ministry said in a statement.
Repeated incidents of forest fires in Rajouri over the last fortnight have put wildlife and flora under serious threat as well as these fires destroyed thousands of hectares of land. The fires have not only damaged forest wealth but have also hit rural life. Villagers have been battling dense smoke with water supply being hit in some villages too.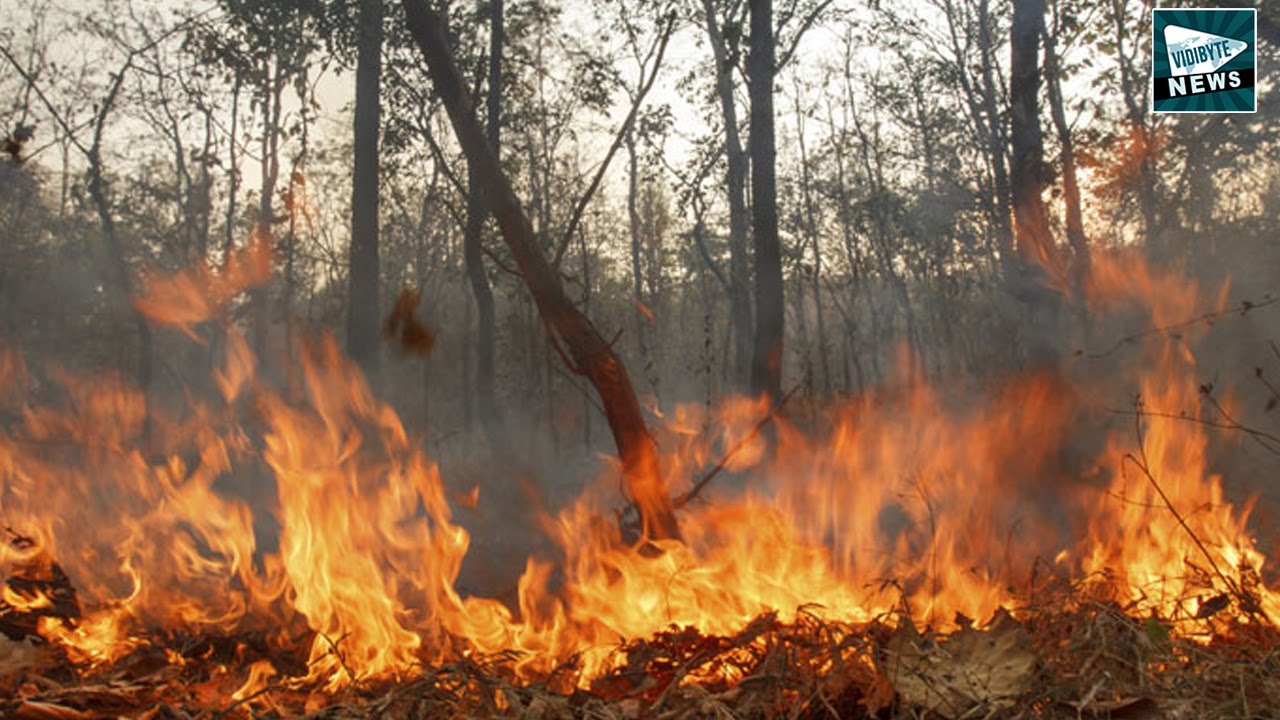 ref links:
http://www.newsx.com/national/29440-after-uttarakhand-wildfire-engulfs-forests-in-jk
http://www.greaterkashmir.com/news/state/wildfires-reoccur-in-rajouri-forests/219611.html
http://indianexpress.com/videos/news-video/jammu-kashmir-forest-fire-rajouri-2830831/