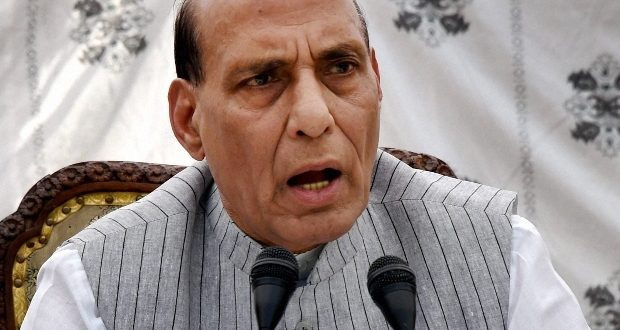 Disaster Management: Role of India
Addressing the Asian Ministerial Conference on Disaster Risk Reduction (AMCDRR) in Delhi, Home Minister and Minister of State for Home, shared the importance of disaster Management and forward looking, ambitious Sendai Framework which aims at reducing the number of people affected and damage to critical infrastructure from disaster by 2030. 1,100 delegates across 61 Asian countries with 2900 domestic representatives were participated in this three-day conference which paved the way for implementation of Sendai Framework for Disaster Risk Reduction in the Asian region and also devised a mechanism for monitoring its progress.This Conference will provide a unique opportunity to shape the efforts towards disaster preparedness and risk management for effective response and to 'Build Back Better' in recovery,rehabilitation and reconstruction.
Disaster risk, natural or man-made,recognizes no political boundaries hence, disasters in one region can, and will, impact other regions. With the increased frequency and intensity, the impact of disasters especially in Asian region has been growing rapidly. Global population growth, urbanization and increased socio-economic activity aggravates the losses from disaster. Therefore, countries will need to adopt the guiding principles while prioritizing action towards the seven global targets and disaster risk reduction and disaster relief need to be supported through bilateral, regional and international cooperation, including partnerships.It indicates a need to move from disaster management to disaster risk management approach and to look at it as development governance issue.
India believes that disaster resilience is the collective responsibility of all segments of society, including governments, business community, non-governmental sector and individuals and as usual India is willing and ready to provide support other countries, especially its neighbors, in disaster mitigation and management efforts in terms of technology, capacity building and relief expertise.India is amongst the first countries to frame National Disaster Management Plan and the country's endeavor in the Plan is to take all stakeholders along in the efforts to build a resilient India.
ref
http://www.business-standard.com/article/current-affairs/asian-region-is-vulnerable-to-natural-and-man-made-disasters-rajnath-116110300505_1.html