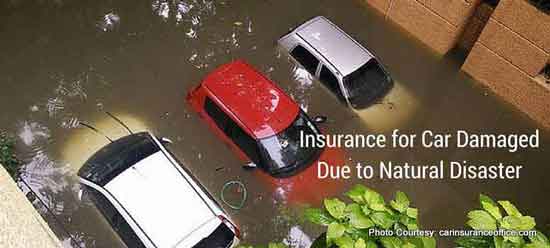 Disaster-proofing our car and home
With the increasing number of disasters whether man-made or natural, it is impossible to fully mitigate the risks posed by.Given the uncertainty, a comprehensive insurance cover for home and vehicles can be of help, irrespective of where one resides.
A motor insurance policy has two parts — an own damage (OD) cover which is important but optional and a third-party liability cover which is compulsory.Consequential losses i.e. damages as a result of a certain action of the Policyholder, are not covered under the regular motor insurance policies. However, any act-of-god is covered under the insurance in a motor policy or fire policy, unless it is specifically excluded.
Though the accessories like music player, parking camera etc. are not generally covered under the regular motor insurance policy, car interiors and upholstery are covered attracting high depreciation.Depreciation for all rubber, plastic and nylon parts, tyres and tubes, batteries and air bags, the insurance cover assumes 50 % depreciation, for fiber glass components is 30 % and for wooden, metal and other parts it varies from 5 to 50 %.
'Zero depreciation' cover i.e. 'bumper-to-bumper' cover is slightly expensive but pays full price for claim on spare parts. 'Invoice cover' is another add-on with 10-20 % depreciation, in which the policyholder will be paid the cost of buying a new car of a similar make and model.
In catastrophic events, not just the building but also the contents of the house like window-glass panels, doors, roof, compound wall, AC units kept in the terrace and furniture in the sit-out and garden, get damaged.
For home insurance, one can either choose a basic fire policy which covers the house only against fire and allied perils or a comprehensive policy that covers other risks like loss due to burglary or theft along with earthquake, fire, landslide, and flood. No consequential loss will be covered under fire policies.
'Re-instatement cover' helps to compensate the cost of restructuring the home whereas in the indemnity policy, the compensation is based on the re-construction cost less depreciation.
Any loss or damage to an electronic machine arising from short circuiting, or leakage of electricity, electrical / mechanical breakdown, DG sets, solar panels installed outside the house are generally excluded. In addition, a policy that pays up for replacing the damaged contents is helpful.
Ref:
http://www.thehindubusinessline.com/portfolio/beyond-stocks/home-and-car-insurance-disasterproof-your-home-and-car/article9433150.ece