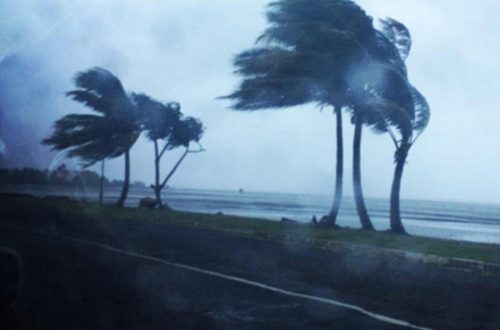 Fiji battered by Tropical Cyclone Winston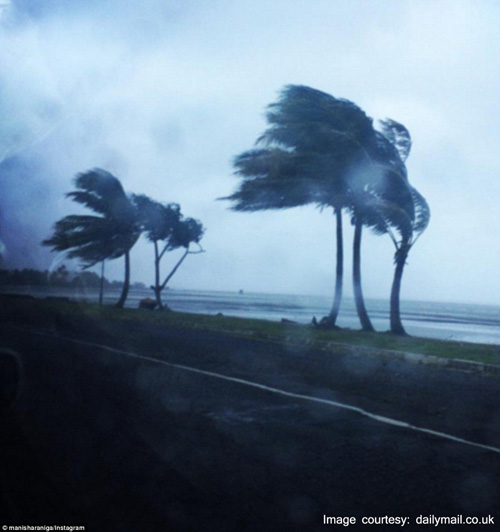 A category 5 Cyclone named as 'Winston' struck Fiji with 325km/hr gusting winds on Saturday night, destroying thousands of homes, knocking out power across the islands and causing 42 deaths and affecting thousands of people.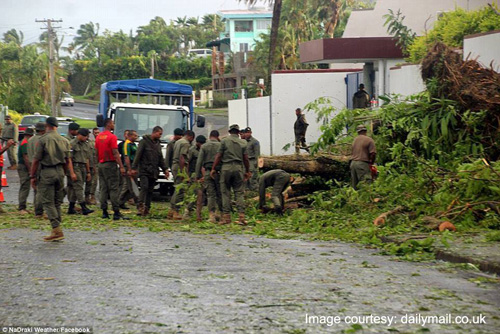 The Red Cross, on Wednesday, said volunteers were distributing urgent supplies to remote communities and the New Zealand branch sent more than 1000 tarpaulins and 500 emergency shelter kits.Another 2000 tarpaulin kits and more than 2000 water containers will be dispatched from Auckland on Thursday.the focus of the Fiji Govt. was to first restore the basic needs of people like water and shelter. Subsequent priority of government was the restoration of essential services.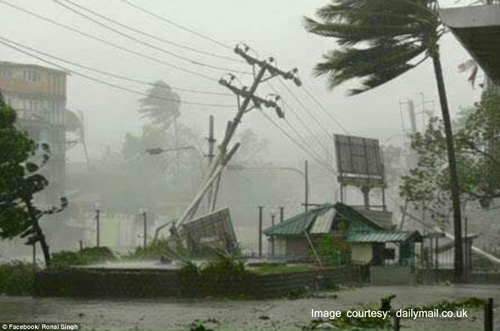 The Prime Minister has also set up a disaster relief fund in response to the severe damage caused by Cyclone Winston.
Ref:
http://www.stuff.co.nz/world/77247690/fiji-disaster-toll-rises-to-42-dead-tens-of-thousands-remain-in-emergency-shelters
 http://www.fijitimes.com/story.aspx?id=342892