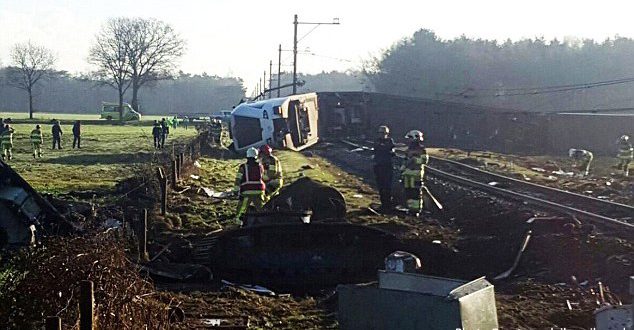 Train derailment in Netherlands Dt. 23-Feb-2016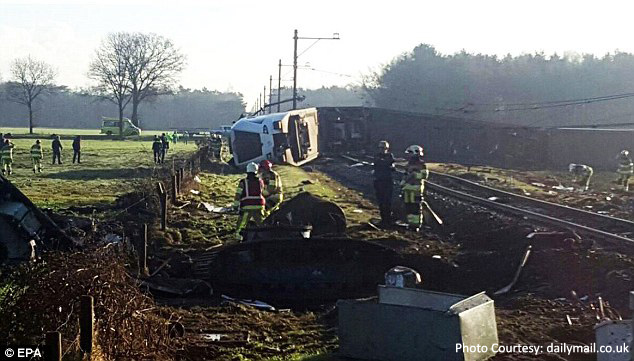 A passenger train near Dalfsen area, Netherlands had derailed after colliding with a hydraulic crane leaving the train driver dead and injuring six others. Mercifully, the train had only 15 passengers . The crane driver saved himself by jumping,  on seeing the approaching  train.  
Netherlands is considered one of the safest countries in the world. It is not only geographically very stable but rarely has any natural disasters like flooding, tornadoes, hurricanes,tsunamis or earthquake.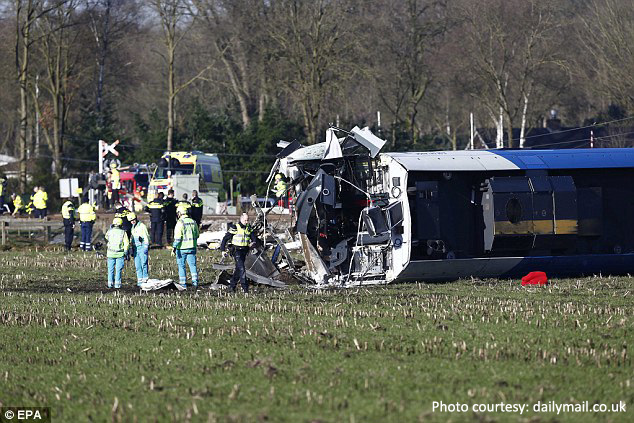 A study of disasters in Netherlands from 1945-2012, shows only THREE rail accidents to have occurred during the said period resulting in 118 casualties.
Netherlands is most densely populated and hence even a small disaster can have a huge impact on the environment. With this awareness the Netherlands Disaster Management System relies heavily on information system. Effective communication between various agencies, coordination and prompt action are the key to an effective Disaster Management System in Netherlands."