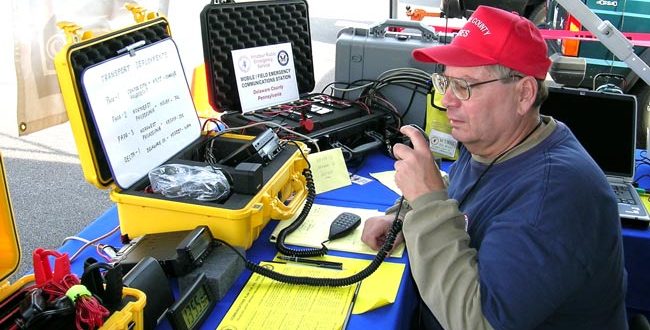 HAM Radio Operators Offer Critical Help to Authorities & Disaster Affected People
Amateur Radio volunteers or so called 'Ham Radio Operators' provided crucial communication support to the American Red Cross and independent shelters in Sevier County, Tennessee in USA ; which recently suffered heavily from ravages of fire. The authorities effectively used the services of these volunteers to maintain essential communication links.
Maintaining stable and effective communication when other means are severely affected is vital and critical in times of emergency.  Amateur Radio (ham radio) is a popular international hobby and service that brings people, electronics and communication together. People use ham radio to talk across town, around the world, or even into space, all without the Internet or cell phones. It can thus be a wondrous communication tool when other means are severely affected by disasters.
Great Smoky Mountains National Park borders between North Carolina and Tennessee covering 800 square miles of mountainous terrain. The Park is flush with a wide variety of deciduous trees, plants and animals and is designated as an international Biosphere reserve. It is the largest natural park in Eastern United States drawing more than 9 million visitors a year.
The area is suffering the worst drought in a decade. On Monday (28th November afternoon), a wildfire from the Great Smoky Mountains National Park , believed to have been set by a human , spread rapidly into nearby communities. Strong gusts scattered embers (small pieces of burning wood in a dying fire) across long distances, starting fires that fed off drought-stricken trees. The winds also knocked down power lines igniting new fires.
The fire spread on Monday threatening the resort communities of Gatlinburg and Pigeon Forge in Sevier County in East Tennessee. It caused considerable destruction in Gatlinburg, which attracts thousands of visitors throughout the year.
The emergency Operations Center of TEMA (The Tennessee Emergency Management Agency was activated). Ham Radio volunteers were drafted to help maintain communication links. This helped to maintain morale among the affected.
About 14,000 residents and visitors were evacuated from Gatlinburg alone.  In Pigeon Forge  about 500 residents and visitors were evacuated on Monday, and some 125 people remained in shelters. At peak, an estimated 1,300 evacuees occupied six Red Cross or independently operated shelters.
To put the disaster in correct perspective – officials have confirmed the death toll from the Sevier County wildfires at 14. In addition 134 were injured during the incident. About 1,684 structures had been destroyed or damaged in the fires, and more than 17,108 acres had burned.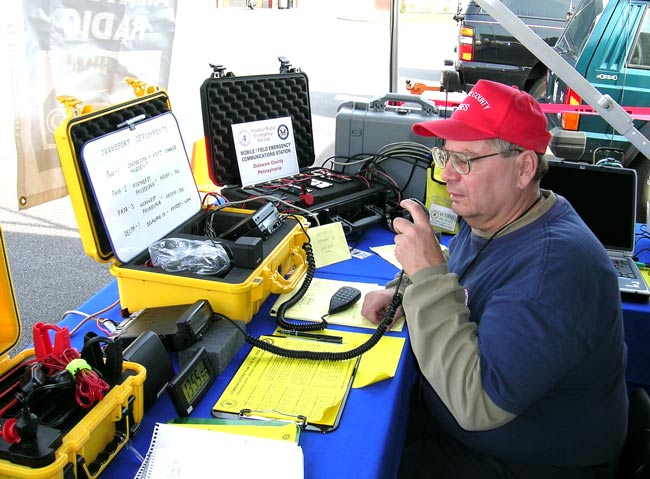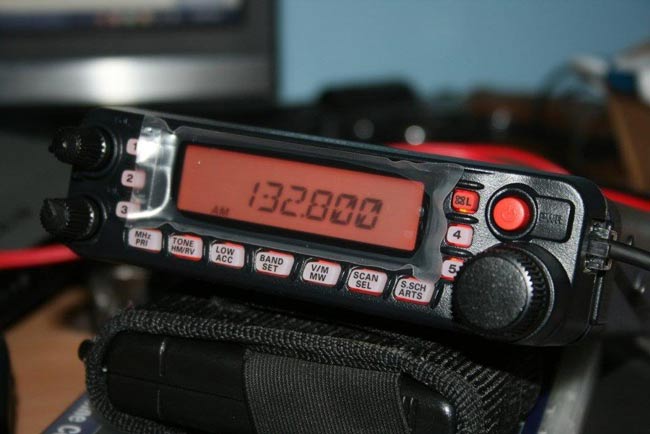 http://qrznow.com/amateur-radio-volunteers-providing-shelter-communication-support-in-tennessee/
http://www.newschannel5.com/news/local-news/14-confirmed-dead-in-sevier-county-wildfires