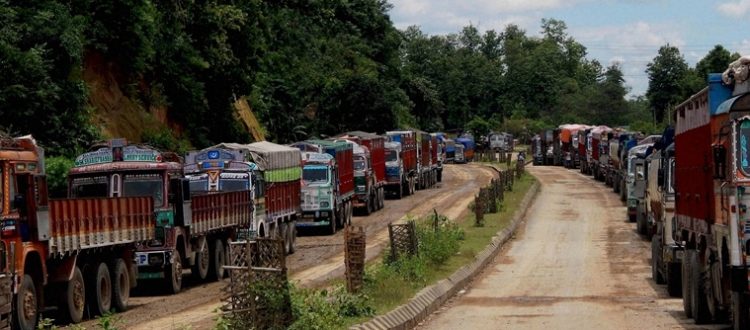 Heavy rains and poorly maintained NH-8 isolates Tripura from rest of India.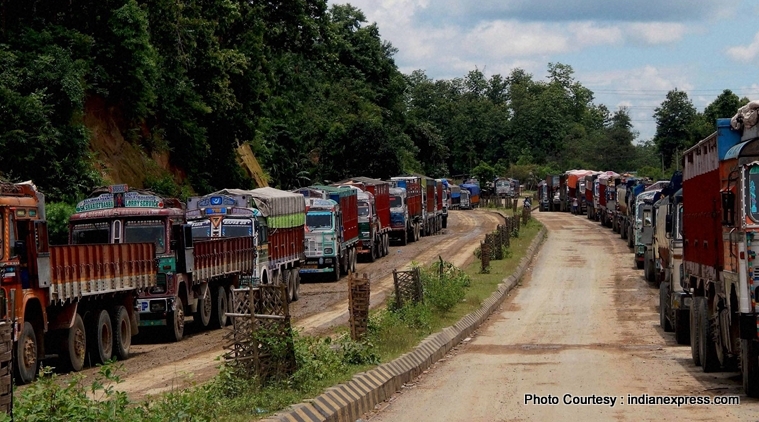 Assam-Agartala National Highway (NH-8) is almost closed due to damage along a 20-km stretch at Lowepoia in Karimganj district of bordering Assam due to rainfall and water-logging. Hundreds of trucks have been stranded for almost a month, making it difficult to transport supplies of food grains and fuel to Tripura. The incessant rain since last 20 days in Tripura has made the repair work a cumbersome task. However, it is being undertaken by NHIDCLdespite poor conditions and vehicle movement is gradually resuming. Situation is being monitored by Union Transport Minister NitinGadkari.
On several occasions since 2012, commodities were transported to the state from Kolkata port by using water ways of Bangladesh through the Ashuganj river port on Meghna. Now with formal inauguration of the revised Inland Water Transit and Trade Protocol (IWTTP) by PM NarendraModi, having provision of third-country access with Bangladesh, steps have been taken to ship essential commodities including foodgrains and fuel to Tripura via the neighboring country, said Tripura Revenue and PWD Minister Badal Chowdhury.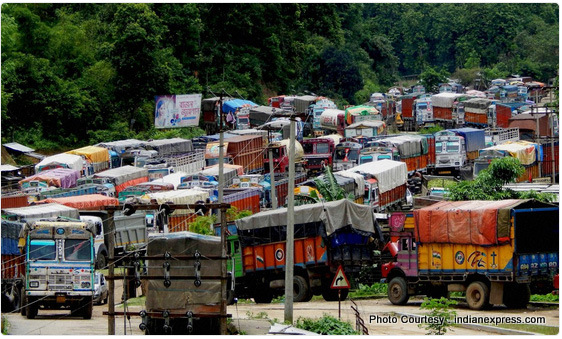 Ref:
condition of tripura / supplies to reach throgh Bangladesh
http://indianexpress.com/article/india/india-news-india/tripura-to-get-food-fuel-via-bangladesh-through-iwttp-2891507/
http://indianexpress.com/article/india/india-news-india/no-roads-lead-to-tripura-state-reels-under-petrol-crisis-shortage-of-supplies-2890950/
relief efforts by govt
http://www.theshillongtimes.com/2016/07/08/govt-company-to-ensure-urgent-repair-of-highways-in-tripura/