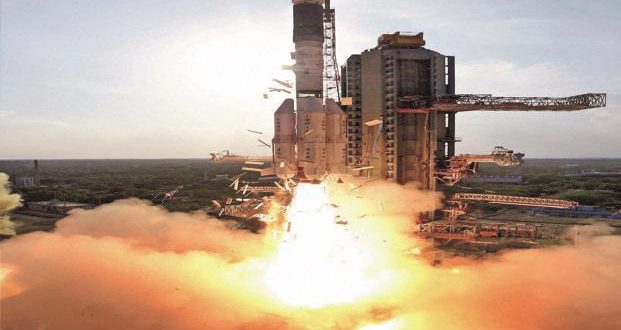 INSAT 3DR Mapping to Detect Forest Fires as Well
Dr Sunil Peshin, who heads the Satellite Meteorological Division of India Meteorological Department (IMD), declared that within a few months, India will be able to detect Farm Fires from space. The required tools and algorithms are under development.
This new frontier in India's weather forecasting is highly relevant considering the   seasonal agro-residue burning in the fields of Haryana and Punjab and the subsequent emission of smoke; causing severe air pollution in Northern India which leaves the capital Delhi gasping for breath.
In September 2016, ISRO launched and placed the 2211 kg advanced meteorological satellite INSAT -3DR satellite, into the Geostationary orbit (GTO).  INSAT-3DR works in tandem with INSAT-3D, operational since 2014. The improved atmospheric sounder and the high resolution imaging system, in visual and infrared bands,  has made possible night time pictures of low clouds and fog, haze and snow .
A staggering amount (average 142 GB per day) of raw data and high-resolution images, zoomed up to 1km near the earth's surface every 15 minutes, is being captured by a team of the division housed in Mausam Bhavan, New Delhi.
The satellite works as Data Relay Transponder and also for Advanced Search and Rescue Services.  
Ref:
http://www.livemint.com/Science/ODEEZ1nHtp1Q7UfLCvz64M/INSAT3DR-may-soon-map-farm-fires-in-Haryana-Punjab.html