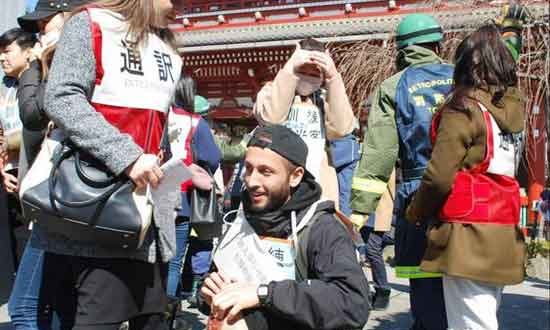 Keeping foreign visitors safe the focus of Tokyo earthquake drill
On the occasion of the sixth anniversary of the Great East Japan Earthquake and tsunami, a disaster drill was exercised at Sensoji Temple, a popular tourist destination in Taito Ward and adjacent areas of Tokyo's Asakusa district on March 8. The drill was organized by the Asakusa Tourism Information Association in which 250 foreign students of a Japanese language school and a business school were participated.
The scenario of the drill assumed an earthquake registering upper 6 on the Japanese seismic intensity scale of 7 hit the area. Participants moved to an evacuation area from the famed Sensoji Temple and the Nakamise shopping area.
Ref Links:
http://www.japantimes.co.jp/news/2017/03/08/national/disaster-drill-foreigners-mind-held-major-tokyo-tourist-area/#.WMLVM2-GPIU
http://www.asahi.com/ajw/articles/AJ201703080061.html