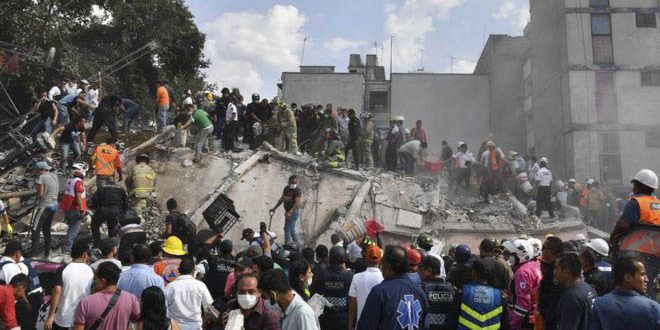 Mexico Earthquake, Strongest in a Century, Kills Dozens
An8.2 magnitude earthquake, strongest in a century, struck Mexico before midnight on 7th September 2017. Overall 61 people died in Southern Mexico, 31 of them in the worst hit provincial city of Jushttan De Zaragoza.Thousands of homes were destroyed along with the Main Hospital – forcing   Doctors  to tend to patients in an open lot using their cell phones for light.
Oscar Cruz López, the city's municipal secretary compared the devastation to a bombing. From rescue over night the focus shifted to cleanup. Unnerving aftershocks continued during the day on Friday.
The alarms drove residents of Mexico City on to the street in their night wear, memories of the 1985 earthquake, which killed 10,000, still fresh. With the Epicenter of the quake 485 miles away, Mexico City escaped mostly unscathed
Several countries in Latin America and else where have offered assistance.
Mexico is situated near the colliding boundaries of several sections of the earth's crust.
After the 1985 disaster, construction codes were reviewed and stiffened, making them as strict as those in the United States or Japan.
Link :https://www.nytimes.com/2017/09/08/world/americas/mexico-earthquake.html