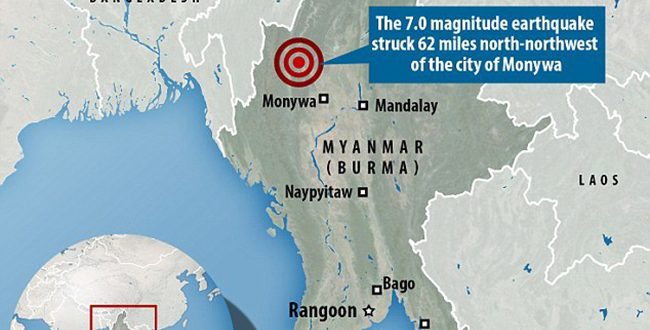 Myanmar was struck by an earthquake on 13th April with a magnitude measuring 6.9 and which was 130 kilometres deep. This quake was felt far across China, Bangladesh, and also shook parts of West Bengal, Bihar, and Delhi NCR.
But, the major tremor  felt was in northeastern India killing at least two people and having more than 70 injured in Assam.
The earthquake was centered in the jungle and hills, northwest of Mandalay, Myanmar's second-biggest city. The initial surveys suggested the damage in Myanmar to be minimal, as claimed by an official from Sagaing province, around 100 kilometres from the epicentre.
Earthquakes are relatively common in Myanmar, but the country has not seen a major quake since November 2012, when a powerful tremor struck the centre of the country that killed 26 people and injured hundreds.