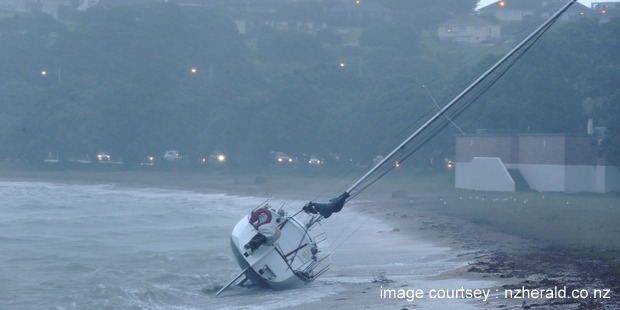 New Zealand – Disaster and preparedness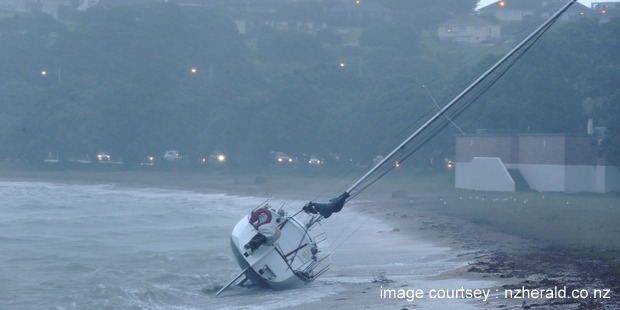 New Zealand , to the south of Australia , is dealing with the aftermath of horrendous downpours. Very heavy rains and damaging winds battered New Zealand on 23/24th march 2016, flooding parts of the South Island and causing power cuts on the North Island.
Two towns worst hit by this natural disaster are Franz Josef And Riwaka. The former declared a state of emergency as gale -force winds upto 110 kmph disrupted power supply.  The inhabitants had to be evacuated as the flooded river broke its banks and inundated hotels. As a result the tourists had to be moved to emergency shelters.
As a precautionary measure the Civil Defence of the area has issued a boil water notice to the people.
Riwaka,  in the Tasman District, is a scene of water flooding, fallen trees and landslides with a closure of a dozen roads.
New Zealand happens to be a developed country!  So how prepared are New Zealanders for a natural disaster?
Ever since the Canterbury earthquakes (7.1 magnitude ) , between September 2010– March 2011 here, a typical New Zealand household prepares  itself on 3 levels of Disaster Preparedness:
First level :
Basic preparation i.e. keeping in the house a three day supply of food, three day supply of water or any other household emergency.
Second level :
Better Preparation i.e. Basic Preparation plus torch, portable radio, spare batteries, first-aid kit and essential medicines.
Third level :
Damage Mitigation – to keep tall and heavy furniture secured; hot water cylinders secured (to prevent them from falling or causing blasts during earthquakes).