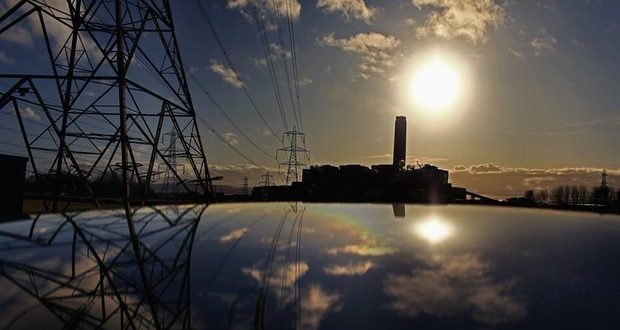 Scotland going coal free and renewable energy sources
So the curtain has at long last come down on Scotland's —115 year old coal-fired plant–Longannet Power Station . And rightly so. For COAL today is no longer the magic word it was decades ago. Although , coal has been the dominant force in Scotland's electricity generation fleet, it was responsible for a fifth of the country's carbon emissions. With the closure of the plant, it is  also the beginning of the end for fossil fuel in Scotland.
Coal, as we know is the largest source of energy for generation of electricity, It is also a source of carbon dioxide release. By 2011, World's gross emissions from coal usage were 11,416 million tonnes. In 2013, the head of UN Climate Agency advised that most of the World's coal reserves should be left in the ground to avoid catastropic global warmings.
Precisely, 10 years ago' TIME magzine had published a landmark cover on global warming with headlines  ' Be Worried. Be Very Worried '. The article had reported about polar ice loss, sea level rise, severe droughts and other climatic changes. At that time the article was not given much weightage.
Today, climatologists feel that we are frighteningly close to the disasters mentioned in the report.
The COVERPAGE also makes a special mention —How China and India can help save the World – or Destroy it.
The above reference is in context to the fact China and India are World's top producers and consumers of coal.
According to a study in 2010 , fossil fuel accounted for 74% of the total energy consumed in India. A scenario undesirable from a global warming point of view.
The study however ends on an optimistic note that deployment  of renewables – solar, wind and hydro – as main fuels by 2050 is a 100%possibility in India.