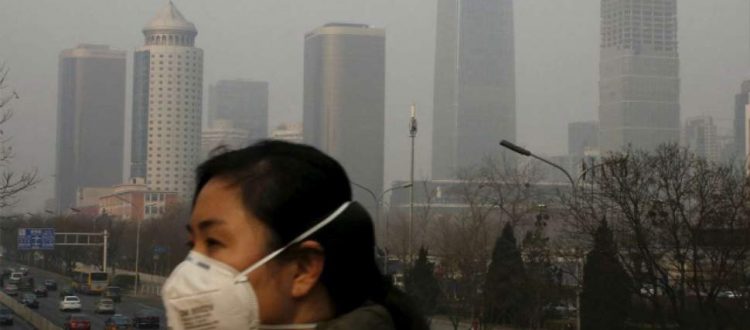 Perfumes and Hair Gel affecting Beijing's Air Quality Index adversely
Beijing's air quality index deteriorated to 'very unhealthy' in October and the culprit is the increasing Volcanic Organic Compounds (VOC) in the atmosphere.
Beijing has been fighting air pollution by controlling and removing the polluting industries and restricting/banning of polluting vehicles. It uses a four-tier alert system based on air quality index, to alert its citizens to take mitigating measures and escalates anti-pollution measures accordingly.
VOC, are a group of carbon-based chemicals that easily evaporate at room temperatures. They are concentrated in aerosols like perfume, hair gel, in kitchen and gas stations and found in many common household chemicals like paints, cleaning materials and insecticides.VOC generates particle pollutants through a series of physical and chemical reactions. The VOC compounds are estimated to comprise 12 per cent of PM 2.5 (particulate matter 2.5 microns) in Beijing, which has 21.5 million inhabitants.
Shi Aijun, deputy dean of the Beijing Academy of Environmental Sciences, told Science and Technology Daily that the proportion of pollution caused by everyday life activities is increasing in Beijing.
These "less significant" sources (VOCs) should not be ignored, Peking University Professor Tang Xiaoyan told the Science and Technology Daily on Saturday.