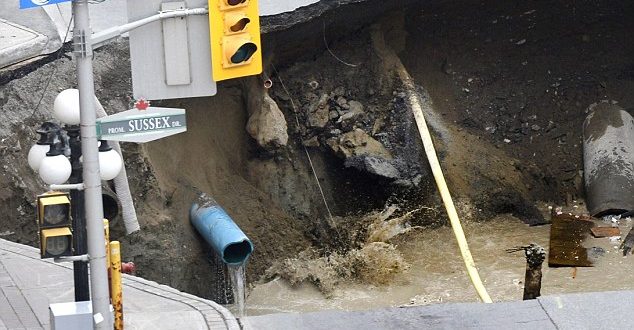 The sudden collapse of the ground under your feet is the stuff of nightmares and yet sinkholes are very real. A recent incident of sinkhole happened in Canada which opened up on Wednesday. Authorities in the Canadian capital of Ottawa were forced to evacuate a mall and surrounding buildings just 500 meters from the national parliament after a gigantic sinkhole, measuring from sidewalk to sidewalk, opened up in the city's downtown core.
Rideau Mall, the Westin Ottawa, the Shaw Centre Convention Centre and a bookstore were among the buildings evacuated. The city of Ottawa said in a statement that the buildings in the area were evacuated because of the smell of gas but the leaks have since been contained. Nearby businesses were shuttered and power was out in surrounding area. Initially water rushed from a main break in the gaping crater in Ottawa. A vehicle fell into the hole but there were no injuries. Police closed Rideau Street and Sussex Drive area to all traffic. The incident also halted construction on a nearby light rail transit station.
Anthony Di Monte, the city's emergency and protective services general manager, said it wasn't clear whether the water main break was the cause of the sinkhole, or a result of it, the CBC reported. The mayor of Ottawa said it's unclear why the sinkhole formed, but that city officials 'hope to have that answer, obviously, in the next few days' Many Canadians reacted to the sinkhole by making jokes on Twitter. At least three sinkhole novelty accounts were formed on the social networking site on Wednesday.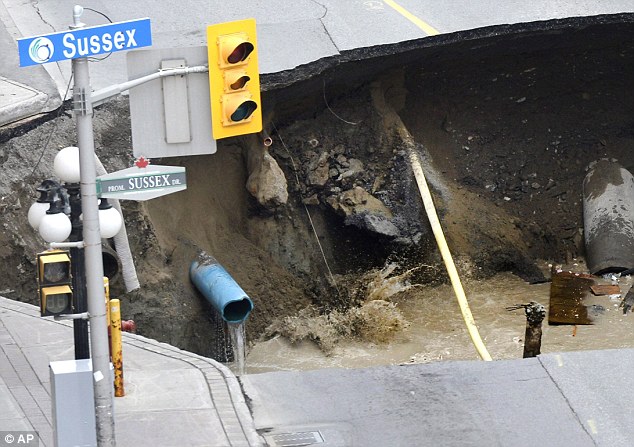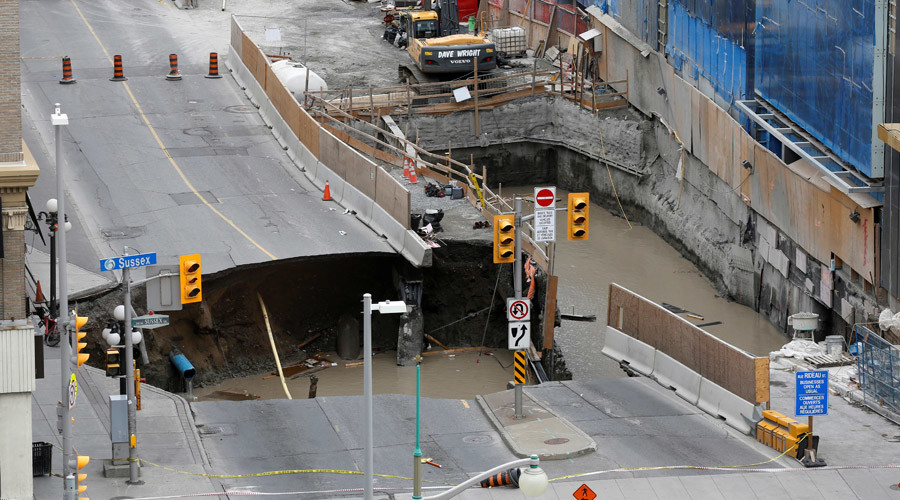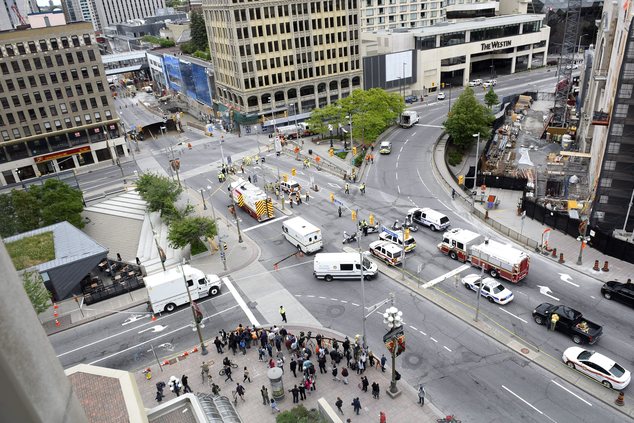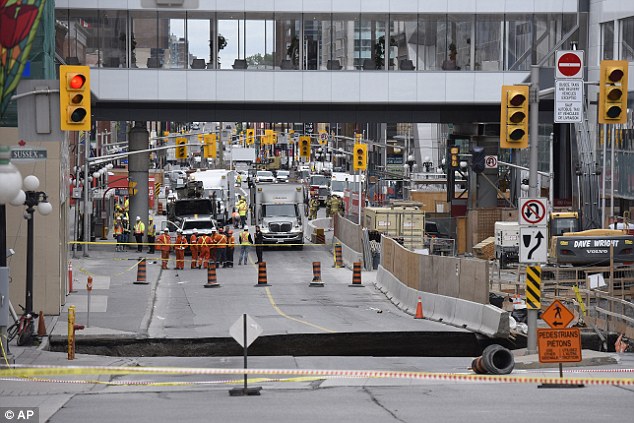 ——————–
reference links:
https://www.rt.com/news/345937-giant-sinkhole-canada-ottawa/
http://www.dailymail.co.uk/news/article-3631740/Mall-buildings-evacuated-near-Ottawa-sinkhole.html
https://news.vice.com/article/a-giant-sinkhole-has-opened-up-near-canadas-parliament