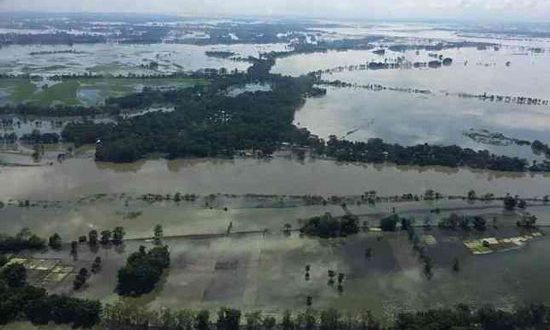 Situation in Assam and Bihar (Part 2)
Like in Assam , the flood situation in Bihar is equally grim. 26 people have died here in flood related incidents.
Nine army columns have been deployed for flood relief in Assam and Bihar. It has managed to rescue 2000+ people.
Ten districts worst hit in Bihar are Purnia, Kishanganj, Araria, Darbhanga, Madhepur, Bhagalpur, Katihar, Saharsa,Supaul and Gopalganj.
Surging waters of Mahananda river are spreading in some of the above  districts.Rivers like Kosi, Gandak, Bagmati and the Ganga are in spate following heavy rains. 
Two minor girls were swept away by the waters of Burhidangi river in Kishanganj. Their bodies were fished out with the help of NDRF personnel.
In this somewhat bleak picture the Home Minister's words  , "Declaring floods as a national calamity is not a solution to the problem. There is a need for a action plan to deal with such serious flood situation," he said.sound reassuring.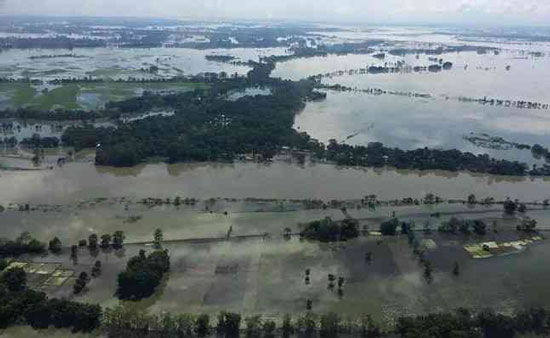 ref:
http://indiatoday.intoday.in/story/assam-floods-2016/1/727428.html
http://www.ndtv.com/cheat-sheet/floods-kill-13-in-assam-home-minister-rajnath-singh-takes-stock-10-facts-1438152
http://www.hindustantimes.com/india-news/death-toll-in-bihar-floods-rises-to-61-over-31-lakh-affected/story-jXDpu6ViHWlau83tFqs4gN.html