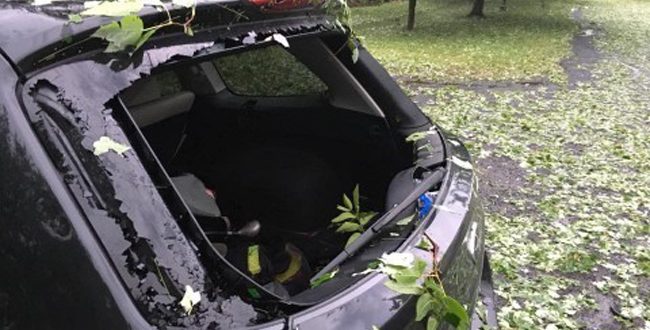 Huge floods ravaging West Virginia have killed at least 23 people, stranded hundreds and left tens of thousands without power overnight, reported by disaster officials.
The storm system has dumped 9 inches of rain on parts of West Virginia.
Baseball-size hail, damaging winds and a tornado raked through Virginia and Maryland on Thursday. It was a region's most intense severe thunderstorm day so far this year. Severe weather pelted the East Coast killing at least four people in Virginia and raising the two-day death toll to seven after the system pounded the Deep South a day earlier. Tornado watches were posted from South Carolina to New Jersey, meaning conditions are favorable for tornadoes to develop.
There were three supercells that each produced damage in the D.C. region on Thursday — one in the West Virginia panhandle, another in western Loudoun County and the final in the Fredericksburg area. Following this a bow-shaped squall line of continuous thunderstorms congealed along the Appalachians and rapidly surged eastward, striking the Washington region. 
Gusty winds accompanied the rain and snow from the storm which resulted in poor visibility for motorists. Wind damage was also reported in Randolph County, while other parts of West Virginia had flooded streets following the heavy rainfall. Few areas had to be shut down by police due to flooding and a large sinkhole formed in West View. Winds took down a tree which landed on wires, causing them to spark. As a result, more than 14,000 customers were without power.
National Weather Service reported a barn caught fire in Botetourt County after a lightning strike. Nationwide, nearly 2,000 flights were canceled by early Wednesday evening. Chicago's O'Hare International Airport canceled more than 900 flights alone, about 40% of the entire day's schedule at the airport that's a major hub for American and United.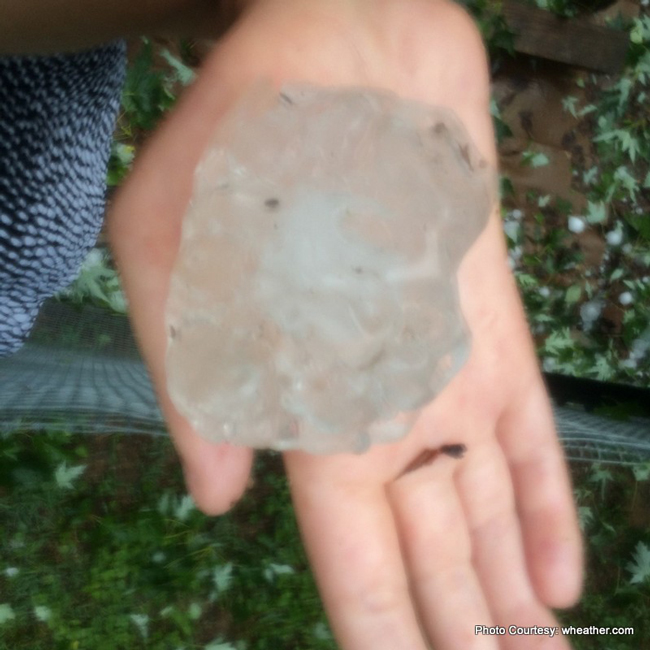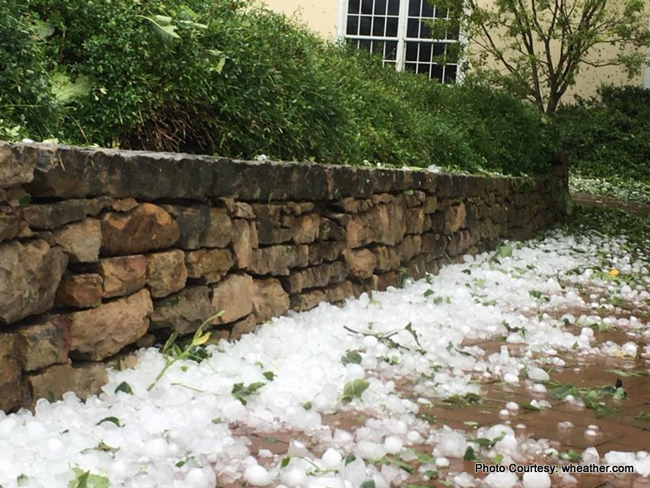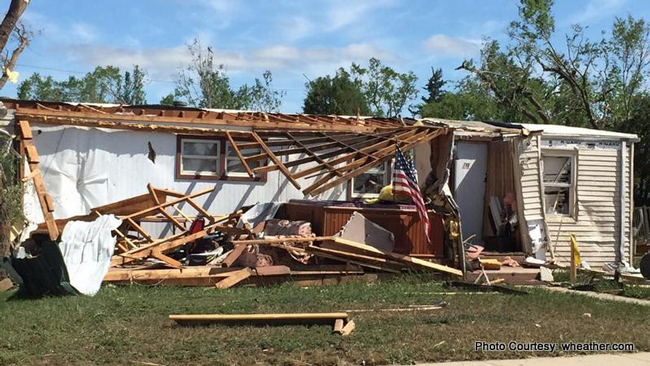 Ref:
http://www.nbcnews.com/news/weather/west-virginia-floods-23-killed-thousands-without-power-n598346